As time passes by, we end up buying more and more things and start gathering them up in our homes. While these little things all have some significance and meaning for us, after a while, they begin to pile up and gather around the house without any place as such for them to go.
While it may hurt to throw things away, it also hurts to see them pile up. In older times, storage furniture was embedded in furniture shopping on construction. Smaller spaces always meant efficient use of everything you already have. And for this, storage furniture is an all-rounder.
Different Types Of Storage Furniture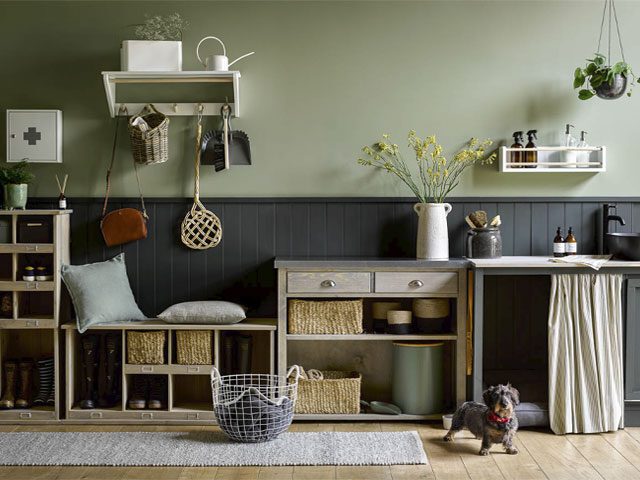 Depending on the space you have and what you plan to store, you can choose which storage furniture can be of use to you too. We have gathered a list of several types of storage furniture that are good to look at and great for storing many things.
Coffee Tables
These are amazing storage furniture pieces that date long back too. While they can range vastly in size and storage capacity, they come in tons of materials for you to choose from. If you plan to get your furniture made for the living room, a boxed coffee table can easily have some added compartments that make it storage friendly too.
Read more: Easy Drawing Ideas That Will Completely Transform Your Room!
Bookshelves
Bookshelves are also popular and versatile storage furniture, especially in the open lobby and living room areas. They add an element of class and chicness while being very customizable too. Bookshelves can be store-bought or made-to-order as per what you want and need. They can store many magazines and books but also come in handy to display any other art pieces or statues you want to show off.
Cabinets
Cabinets are another piece of furniture that has been around almost forever and has proven to be one of the best ways to store many things secretively. The best thing about cabinets is that they can be customized and placed almost anywhere in your house. From kitchenware in kitchens to bathroom toiletry to even documents in bedrooms, they can merge with any room's décor and store it all too.
They can be made of wood, painted in whatever color, and topped off with mica sheets. While getting them custom-made can be pretty pricey, they last for years and years and also add tremendously to your house value at the time of sale.
Read more: 10 Best Modern Kitchen Ideas
Ottomans
While Ottomans can seem like a pretty old-school choice in terms of furniture, they are one of the best-concealed forms of storage furniture. These small benches or footstools have a lot of room inside them, which makes them useful for storage apart from their seating purpose.
They can very adorably be matched with the rest of your room's furniture, making them the least susceptible and versatile. From being used as a small stool chair in the living room to being your prestigious little seat in front of your dressing every morning, they are the cutest thing with an actual functional purpose.
Chests and Trunks
While chests are no longer used as much, they were popular back in the day for a reason. Made of wood, they were a piece of art in themselves. People used to travel with these beautiful chests and store everything possible. Unlike other storage boxes, these would have intricate designs and often be placed in a room where everyone could see them.
Similarly, trunks were always considered strong, durable, and travel-friendly back in the day. Even today, those going for a vintage theme for their rooms do consider including chests and trunks since they don't only add a medieval touch to the room but can be an impeccable storage unit in the room.
Media Rack/Organiser
Media racks have been the ultimate solution for sorting and arranging CDs, DVDs, video games, music albums, and books. It makes it possible to have your collections organized and on display simultaneously. So, if you have many such CDs stacked away, consider investing in a media rack and flaunting your collection!
Nightstands
These bedside tables don't seem to do much other than being a safe place to put your phone every night. Consider again.
Nightstands can efficiently include 2-3 drawers to store many little essentials you pull out more frequently than others. It is ideal bedroom storage furniture because being present at only an arm's length of your bed gives you the ease of not even having to get up to grab something.
Read more: 18 Stylish Awe-Inspiring Narrow Bedside Table Designs!
TV Trolley/Entertainment Centre
If you have a pet peeve for hanging wires and cannot bear the sight of things being randomly stacked one on top of the other, then an entertainment center answers all your questions. These TV trolleys have in-built compartments and sections meant for all the different parts of your setup; your TV, your console, home theater, sound bar, whatever it may be. There is a way to completely hide all the wires behind this large structure so that all you see is a well-laid-out entertainment setup.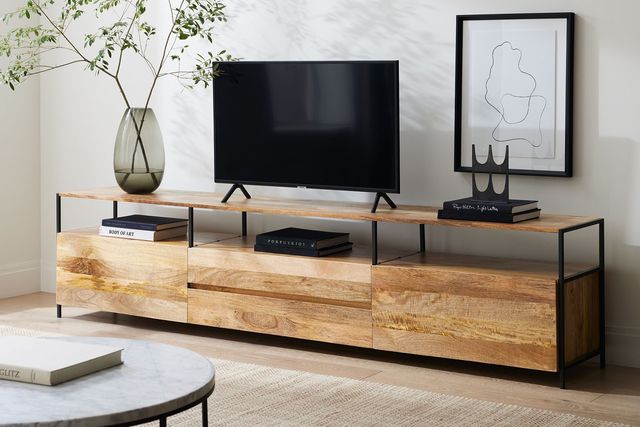 Being rather expensive compared to other alternatives, this is still considered an investment worthy storage furniture which is worth every penny. So, if you have the means to, do not sleep on this amazing living room storage furniture that arranges and organizes everything for you.
Armoires & Wardrobes
While armoires are freestanding cabinets, they are very similar to wardrobes. Both can store many clothes, shoes, linens and anything you would want to store in them. They often have free hanging space, making it convenient to hang certain clothes instead of folding them. The only thing to remember, especially with armoires, is that they take up a good amount of space, and hence they need to be well planned and thought about before being purchased. Wardrobes can be highly customized, and all the compartments and drawers can be made as per your needs.
China Cabinet
China cabinets are a traditional piece of furniture, usually the star of your kitchen or dining area. These cabinets have open displays that give your shiny china all the spotlight they deserve. They generally have glass doors, making it easier to look through and see whatever you plan to display. You can pair the open glass compartments with a closed section underneath, including other items you don't necessarily plan to put on display.
Benches
Box benches can be placed at multiple spots around the house and have a cushioned seat on top to make them seem like ordinary benches. These can be opened wide and can store many household items without even being noticeable. Because they camouflage easily as a seat, you can conveniently match them to your house interior.
Wall Shelves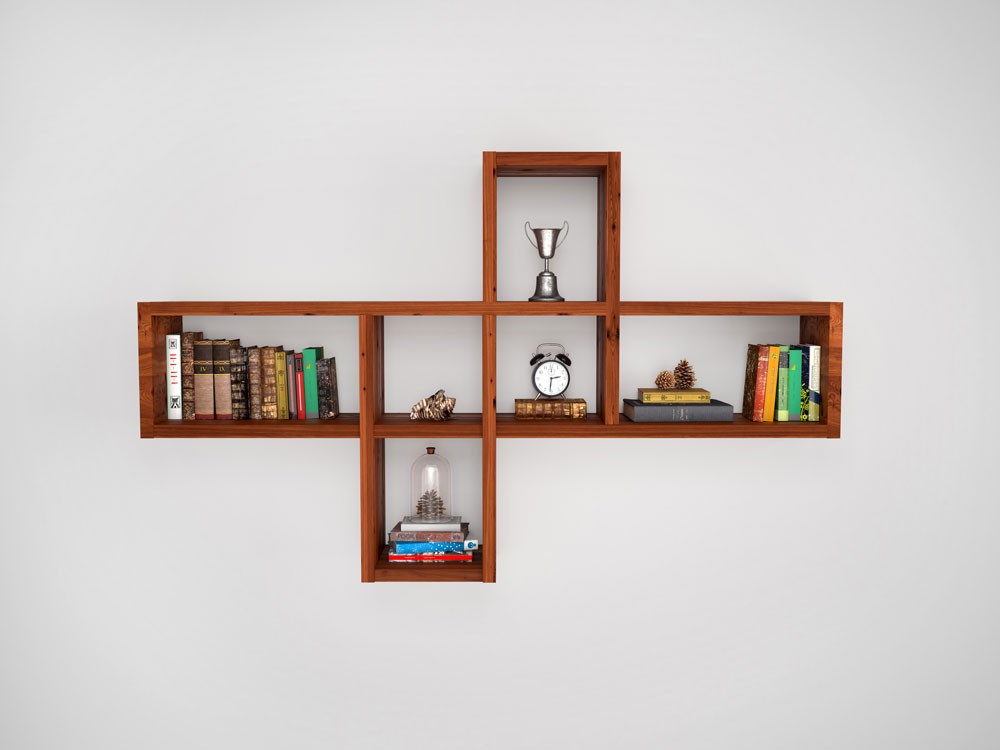 These are a much more seen option in modern homes because they look effortless. Floating shelves can go everywhere around your home, regardless of space and budget constraints. They are very easy to install and can elegantly display any indoor plants or show pieces. You can use shelves around your appliances to help stack things beside them and make things seem more organized.
For example, if you want to avoid a bulky TV trolley for your living room, you can opt for strategically placed shelves around your wall-mounted Television and place things like your console on them. They take up less space, are versatile, and can withhold all kinds of décor pieces.
Read more: 10 Beautiful And Efficient Ideas For Floating Shelves
Dresser
Dressers can be your absolute saviors in the bedrooms since they don't necessarily take up a ton of space but have so much storage capacity. Dressers are often chosen per our needs and space, but in most cases, they come with multiple drawers and compartments that accommodate a lot of stuff.
To Conclude…
Sometimes we feel like our home is too small or there is not enough room for things anymore in our house, which is absolutely normal too. But we don't realize that maybe it is storage options that we've run out of, not space. If anyone plans and uses the space that they have in their disposition wisely, it is impossible for them ever to feel like they've run out of space.
Choosing furniture is often considered a fun, decorative task, but if we start looking at its functionality while making purchases, buying and investing in furniture completely changes its meaning. The whole game changes when you aim to get the looks and the storage. If you have heaps of clutter piled up here and there, there is no point in even buying the most expensive furniture. So identify your needs, explore your options, and consider these few storage furniture options mentioned above!
Read more: 8 Most Comfortable And Modern Bedroom Furniture For Your Beautiful Homes!