The structure of your old and vintage kitchen will gain new life and energy when you remodel it. Additionally, renovating your kitchen has a significantly positive impact on your home's overall structure. Kitchens encounter considerable wear and tear as a result of dealing with oil, grime, and other conditions. Every room in your house, not just the kitchen, requires some work. The kitchen is one of the main areas of your house that requires improvement if you want to improve its look.
There are thousands of kitchen ideas out there which is why it can be quite confusing to choose one design. If you have been going through the same dilemma, then you have ended at the right place. You will find some of the best modern and functional kitchen decorating ideas for your home that will make you drop your jaws.
The Importance Of Remodelling Your Kitchen
Remodeling the kitchen has many advantages, including a new workspace and a fresh atmosphere. Every 10 to 15 years, kitchens should be remodeled. This is the period of time required for finishes to experience substantial wear and tear as well as for color trends to change. Here are a few indisputable advantages of remodeling your kitchen.
Increased Efficiency
A makeover is an ideal strategy for achieving your cooking purposes. You can improve your kitchen's arrangement through renovation. To make your kitchen a functional cooking area, you can also add new counters, lighting fixtures, and modern cooking appliances.
Enhanced Protection
You can remove dangerous contaminants from your kitchen air by adding appliances like a range hood. While remodeling, you might also think about adding additional safety features like slick-free flooring, adequate illumination, and reachable fire extinguisher storage.
Modern Kitchen Design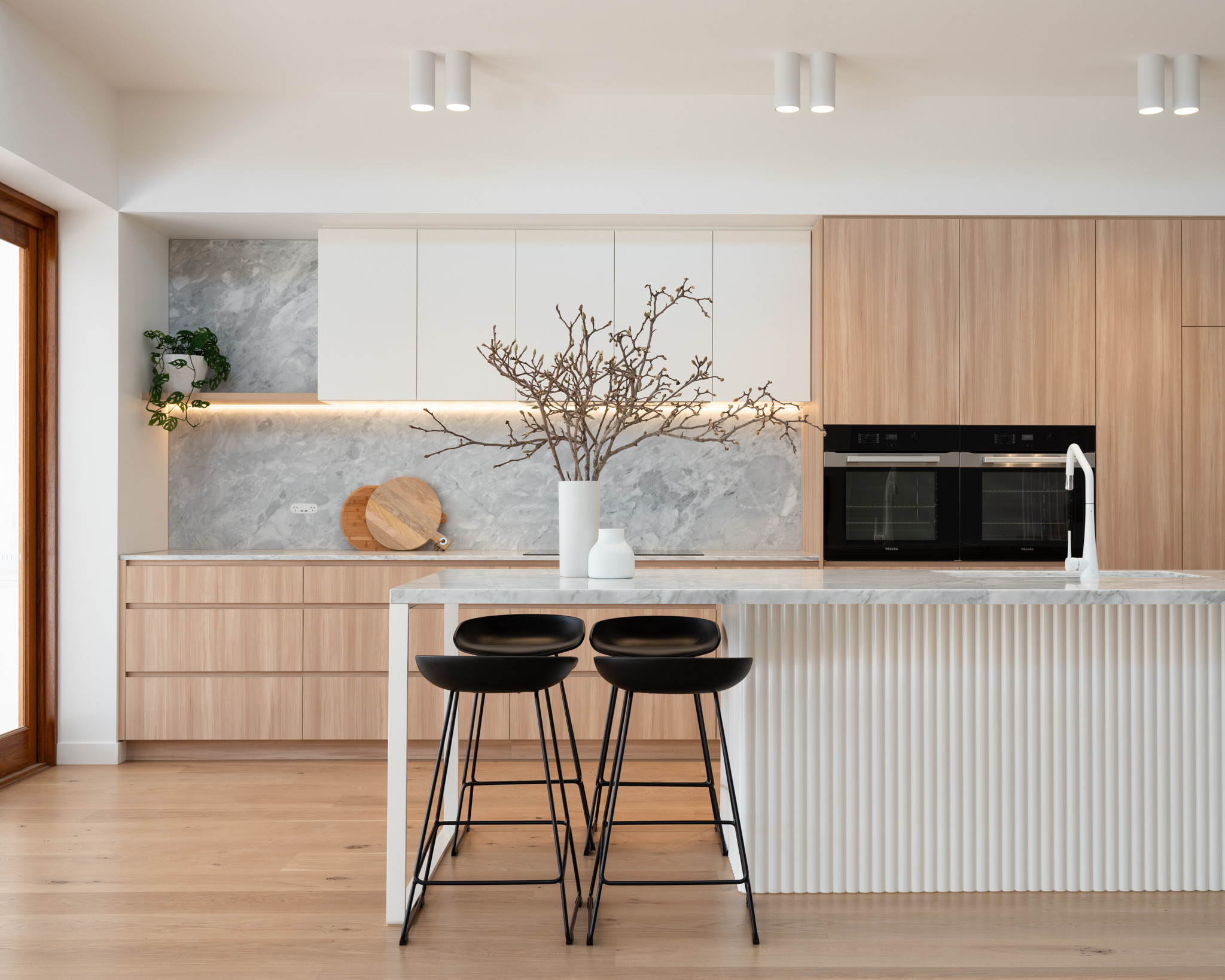 With a renovation, you can imaginatively incorporate basic design components like space, texture, and color to make an area that you love to be in. Making decisions about focal points and design components is often considered the best part of the remodeling work by homeowners.
Upgrade for Your Individual Design
If you feel like eating out or ordering food the moment you walk into the kitchen, it might be time to remodel the space. It should be enjoyable to spend time in your home. That entails comfortable surroundings that showcase your individual taste.
Increase The Value Of Your House
Should you decide to sell, the modifications will also be well for prospective buyers. Your house will increase in worth and be easier to sell if your kitchen has been renovated. Once you opt to market your home, the expense of the kitchen renovation will compensate for itself. Additionally, the updated kitchen will draw in prospective buyers.
Top 10 Modern Kitchen Design Ideas
1. Add Floating Shelves
You have the option to add more room to their kitchen with open or floating shelving. We are all aware that, in addition to our bedrooms or closets, the kitchen needs and wants more storage.
Install a few open shelves if you need wall-mounted storage instead. Because you (and your guests) can see where everything is and you don't have to open and shut cabinet doors to reach things, they are a more effective way to store items.
2. Extendable Dining Table For Extra Space
The heart of any home is the kitchen, so it needs to be both cozy and fashionable. A second dining room will be created by the extension of the island and the tranquil light-colored cabinets. You can go for a pastel theme as it is very trending these days and doesn't seem to be going anywhere for at least a decade. This is one of the most functional kitchen decor ideas.
3. Give Character To The Ceiling
Unique ceilings can be used to create a pattern and integration with other architectural details, for example, floating steps that connect the kitchen to the living areas above. You can also try installing hanging lights on the ceiling of the kitchen to give it a more contemporary look. This is one of the best kitchen lighting ideas.
4. Go All White
Don't be hesitant to design your kitchen entirely in white! The crisp background will make accent pieces like brass pendant lighting, iron fittings, and a gorgeous pine island stand out. This is one of the best kitchen ideas for people who want a minimalist yet stylish kitchen that fits their style and preferences.
5. Go For Reflective Surfaces
Take the metallic appearance to the next step with a gold mirrored countertop if you enjoy sleek stainless steel and edgy reflective surfaces. The lively components throughout—such as the single pendant light, pink marble swirls, and cobalt blue loft handrail above—are given some glitz by a gold-mirrored island.
6. Freshen Up Your Kitchen
Add individuality to a plain kitchen by using a bright color. Bright yellow mosaic tiles installed vertically for added interest, combined with crisp white cabinets are the way to go. Add complementary pendant lights, dinnerware, and planters to finish the design. This is one of the best kitchen ideas if you have been wanting to add some life to your kitchen.
7. Black Countertops For A Moody Look
Many contemporary kitchens feature stark white countertops, but black ones can add a moody element without drawing attention away from the room's airy feel. This is one of the best kitchen island ideas if you want dark hues in the room without losing any of the light and airiness. Dark countertops will give the space a moodier feel without taking away from the kitchen's airy, natural lighting.
8. Modern Cottage Style Kitchen
A beautiful fusion of rustic charm and contemporary sleekness is the way to go if you want to add a rustic look to your modern finish kitchen. Adding bare wood planks to the cupboard doors and the rough brick accent wall will contrast with the glossy sheen of the contemporary tiles and the spotless countertops, making them stand out in a chic way. Modern lighting that is with a polished finish will bring all the elements together in an artistic way.
9. Create A Colorful & Breezy Space
Modern architecture focuses on maintaining the space's airiness and vibrancy while also being orderly, symmetrical, and efficient. These components, along with a healthy dose of quirkiness, are present in this contemporary kitchen concept. To give the area a stunning and lovely appearance, add globe drop lights in various colors. This is one of the best kitchen color ideas for people who love colorful themes and want to breathe life into their kitchen.
10. Maximalism For The Win
If you have a variety of attractive cooking utensils made of ceramic, glass, or dinnerware, choose exposed floating shelves. To make an authentic (and unexpected) exhibition vibe, place small-scale framed paintings on the upper shelf. This is one of the best kitchen ideas for people who like to go all out when remodelling any part of their house.
Must-Have Kitchen Appliances For Your Remodelling Project
Having a contemporary kitchen goes beyond simply having new, well-designed appliances. Additionally, it facilitates a quick, effective, and pleasant cooking process. Most certainly, you possess a refrigerator, a stovetop, a microwave, or an oven if your kitchen is modern. However, there are still a few more essential kitchen gadgets that can improve your enjoyment and ease of use while cooking. Following are some of the appliances that we would recommend for your larger or small kitchen ideas:
Instant Pot Duo Nova 7-in-1 Electric Multi-Functional Cooker
Click here to buy
Product Details:
Duo Nova cooks food up to 70% faster than other techniques while consistently producing mouthwatering results. It does this by adjusting the pressure, temperature, time, and heat.
The electric pressure cooker, sauté skillet, steamer, rice cooker, food warmer, and yogurt maker are all included in one package.
The Duo Nova can keep track of your preferred cooking style and the smart apps you use the most frequently. "Set it and leave it" enables you to multitask while your dinner safely and efficiently cooks.
Passed UL, FDA, and LFGB tests for safety, including food safety, and was made from the highest grade food-safe Silicone.
Bellini 25L Stainless Steel Microwave- BMW25L20
Click here to buy
Product Details: 
Modern kitchens must have the Bellini 25L microwave. It has an LED display, a digital touch control, and six auto-cooking options.
Pull-open lid microwave in stainless steel
This is an LED device with a cavity painted gray
Dimensions of the product: 51.3 cm (W) x 30.7 cm (H) x 42.5 cm
Digital touch control 6 auto cooking options (D)
Philips HD9861/99 Smart Digital Airfryer XXL With Smart Sensing Tech
Click here to buy
Product Details: 
Allow the Philips Airfryer XXL to handle all the preparation while you sit back and unwind. This clever culinary assistant, which is equipped with Smart Sensing Technology, automatically modifies the time and temperature while cooking to guarantee that every meal is prepared to perfection.
Accessories: two layers, a recipe binder with automatic extinction
Cool external walls
Safe for dishwasher
temperature regulation
Turn-on signal
Shortcut Cancel icon
Built-in cord stowage
Braun MQ10.202M MultiQuick 1 Hand Blender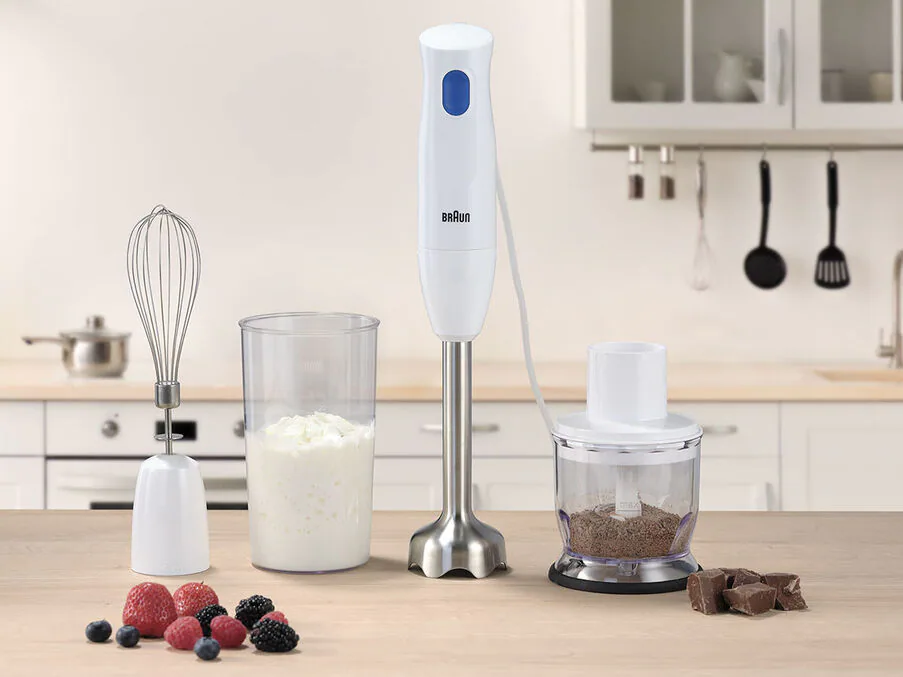 Click here to buy
Product Details: 
A 450-watt motor provides dependable efficiency for the quickest and best results.
EasyTwist system: With just a single click, you can rapidly switch out the attachments.
Braun's lightest hand blender completes chores with little effort.
The speed button was designed for fast and simple mixing; just hold it down to mix.
This package comes with a 600 ml BPA-free mixing cup, a whisk, and a 350 ml chopper.
Nespresso Vertuo Next Solo Coffee Machine White By DeLonghi
Click here to buy
Product Details: 
With Vertuo Next, you can create a coffee selection with a café feel at home. At the stroke of a button, Nespresso quality roast and ground coffee can be poured, ranging from double espressos to long blacks that are richly scented.
By pressing a button, Nespresso grade roast and ground coffee are available. Provides freedom and convenience: Automatic capsule ejection, straightforward 1-button action. Modern, slim-fitting style made with 54% repurposed materials
Due to the automatic software update, Bluetooth® smart technology and WI-FI guarantee that you always have the finest and most current Nespresso experience. Includes a starter box of free coffee capsules
Breville BWM250BSS the Crisp Control Waffle Maker – Brushed Stainless Steel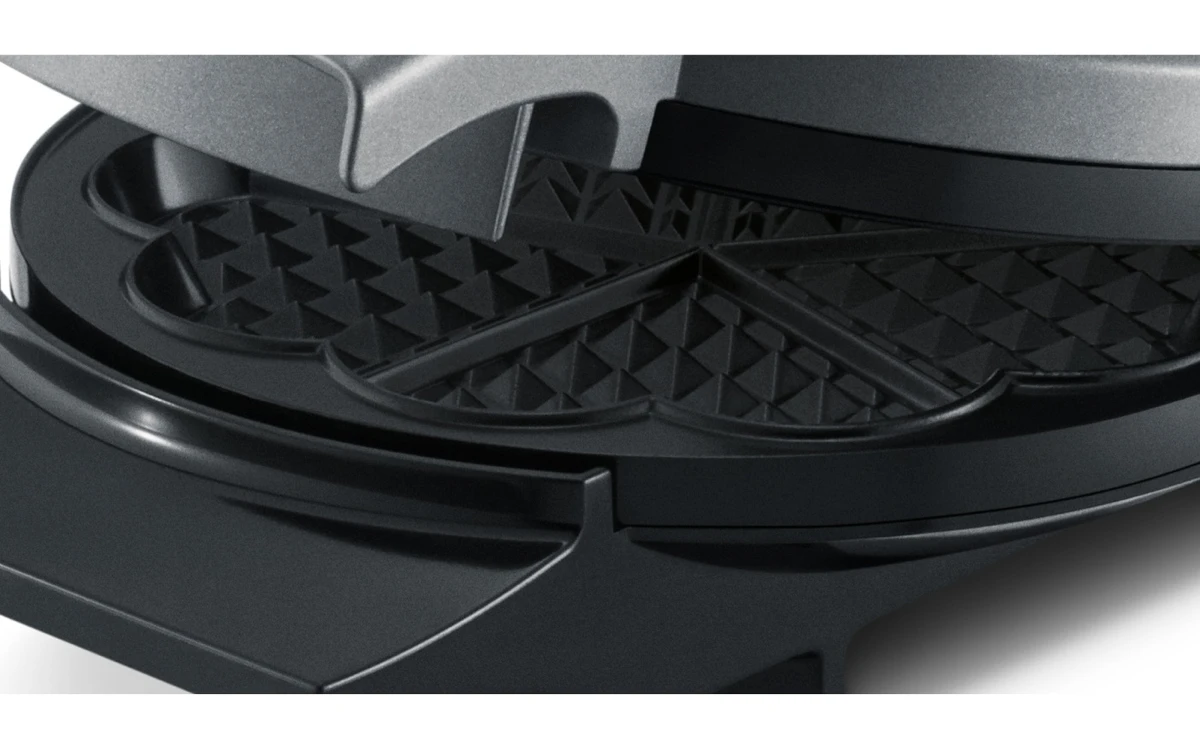 Click here to buy
Product Details:
Capacity: 5 heart-shaped waffles
Construction Materials: Polished stainless steel lid with cool touch handles and cast aluminum non-stick cooking plates.
Dimensions: 25.1 x 10.9 x 19 cm
Power: 1000 Watts
Settings: Variable temperature dial to customize your waffle color
Voltage: 220–240 Volts
Warranty: 1 Year Replacement
Sunbeam Banquet Frypan
Click here to buy
Product Details: 
This electric frypan has 10 heat levels, a 78mm deep pan, and is dishwasher safe.
Basic precautionary measures should always be observed when using this appliance.
Before using this appliance, read and carefully observe the instructions.
Frequently Asked Questions About Kitchen Renovation
How to arrange a kitchen without cabinets?
An open-plan kitchen might be a smart place to start if your kitchen is small and your budget is tight. Consider adding the shutters afterward if you'd like, or just go for the plain, minimalist look!
What features define an elegant kitchen?
Beiges and creams can make a kitchen appear luxurious and costly. If your kitchen is contemporary, using dark hues like black and grey can make it appear opulent and ostentatious. Add some timber and metallic accents to balance out the white, which reflects light and enlarges the room.
Where to put the microwave in the kitchen?
Choose a spot that is close to the freezer, stove, and countertop. Make sure there is bench space nearby, you want the microwave and refrigerator to be close to one another because it is very common to just pop something directly from the fridge into the microwave.
How to paint old kitchen cabinets?
The new cabinet panels may become too heavy if the current paint is painted over them, which may make them difficult to close and open. Additionally, if the initial cabinets aren't cleaned, the oils could ruin the freshly painted surface. This means you'll have to take off all the hardware, unhinges the cupboard doors, sand, prime, and paint everything.
Conclusion
If you want to improve the appearance of your home, one of the major areas that need work is the kitchen. We hope you were able to find the best contemporary and practical kitchen decorating idea that complements both your home's aesthetic and your personal taste. Take the creative license to modify any of the aforementioned kitchen designs to suit your requirements and the available space.