Innumerable thoughts roll over, thinking of giving a new look to the house. The list is endless; the wall colour, pieces of furniture, curtains, statement showpieces and many more things. One of the essential things that alone can elevate the look of the room is the wall, be it a wall of the kitchen, bedroom, living space, dining area, outdoor walls or some other wall of the house.  An empty wall gives an opportunity to display your creativity in different ways- a coat of paint, hanging a piece of art on the wall or with an accent wall. Slat wall panel idea is the best option to go with.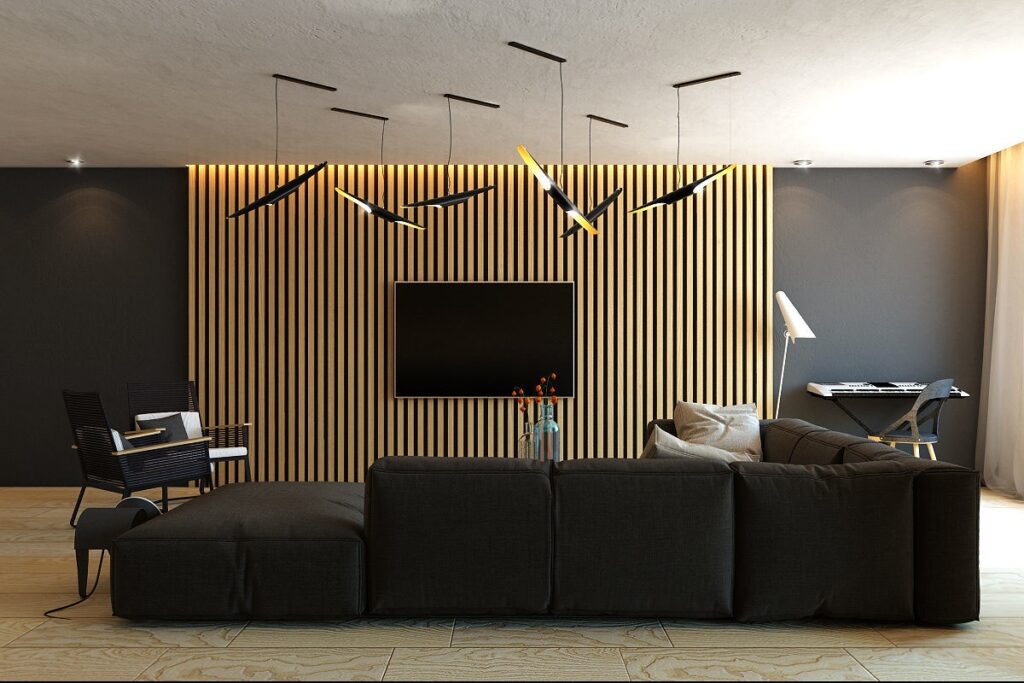 An accent wall is an evergreen decor idea that will never get obsolete whether you do it using wood, stone, brick or some other material. Wood slat panel is a great way to enhance the look of the wall, impacting the overall look of the complete space. This idea goes well with modern, minimalist or mid-century interiors. Slat wood panels will never go out of style. It gives a fresh and natural look to the walls. In this article, we have developed several slat wall panel ideas to help you choose the best for your walls.
Read more: 25 Splendid Wall Panelling Ideas to Spruce Up The Look Of Your Home
Various Ways To Style A Slat Wall
Wooden slat panel is trending these days due to their timeless aesthetic. Installing wood slat panels in the garden or anywhere in the home has a strong visual impact. If you plan to add charm to your indoor or outdoor space, we have some mesmerising ideas to elevate the look using slat panels.
Replace headboard with wood slat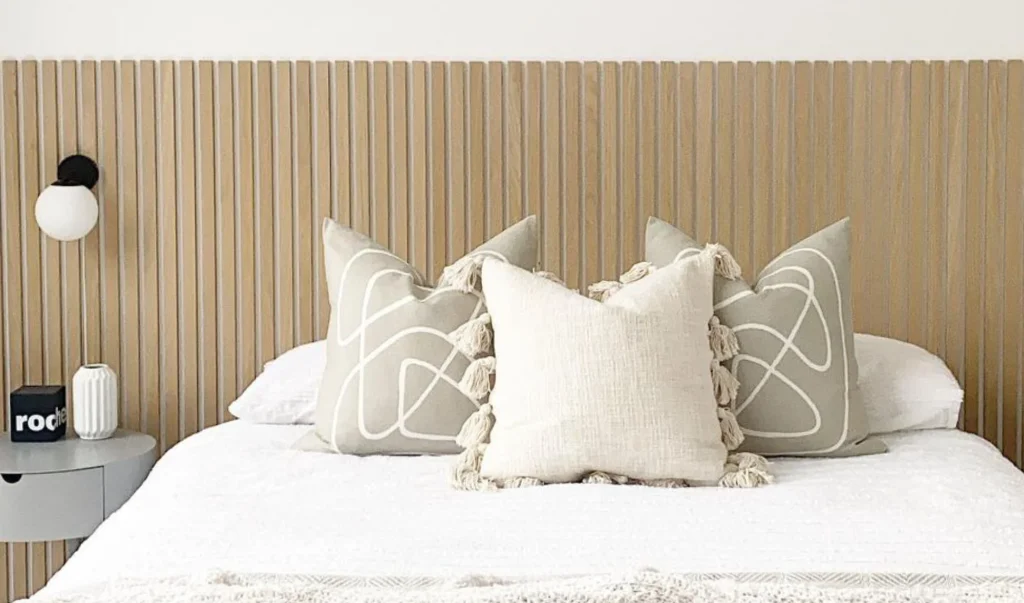 If you want to take up a wood slat wall panel in the living or dining room with high traffic but are doubtful about the visual impression, introduce it first to your bedroom. Replace the headboard with wood slat panels or an upholstered headboard for a beautiful and chic look. Once you succeed, take it to other spaces.
Wood slat wall panel in coordination with other wooden items
If you don't want to change the existing wooden types of furniture in the room, the best possible way for a beautiful outcome is to select a wood slat colour that perfectly matches the already placed furniture or contrasts with them. Isn't it a fantastic idea? Try this!
Read more : Everything You Need To Know About How To Panel A Wall
Black slat wall panel to add drama to the space
Black colour is always known for its classy effect and warmth. The amazing visual impact of the texture and height of the slat wall is well known, but if you want to add depth to the room further, paint the slat wall panel black. The outcome will put you in awe of the charm.
Wood wall slat in Alcove
The Alcove slat idea will never go wrong whether you use it in the hallway or bedroom because it's an attention seeker. A slat wall on Alcove is the perfect way to display the design detail without adding extra burden on the interior project.
Slat wall panel on the outdoor space
Add wood slat walls in the garden for a modern look and create space for climbing vines. Your neighbours will be amazed at the breathtaking beauty of the park.
Slat wall panel as a divider
Divide a large room effortlessly with stylish slat wall panels. It is a trending option due to its uniqueness compared to traditional methods. Place panels in a well-thought-out way to add architectural beauty to the space.
Coastal vibes with wooden slat panels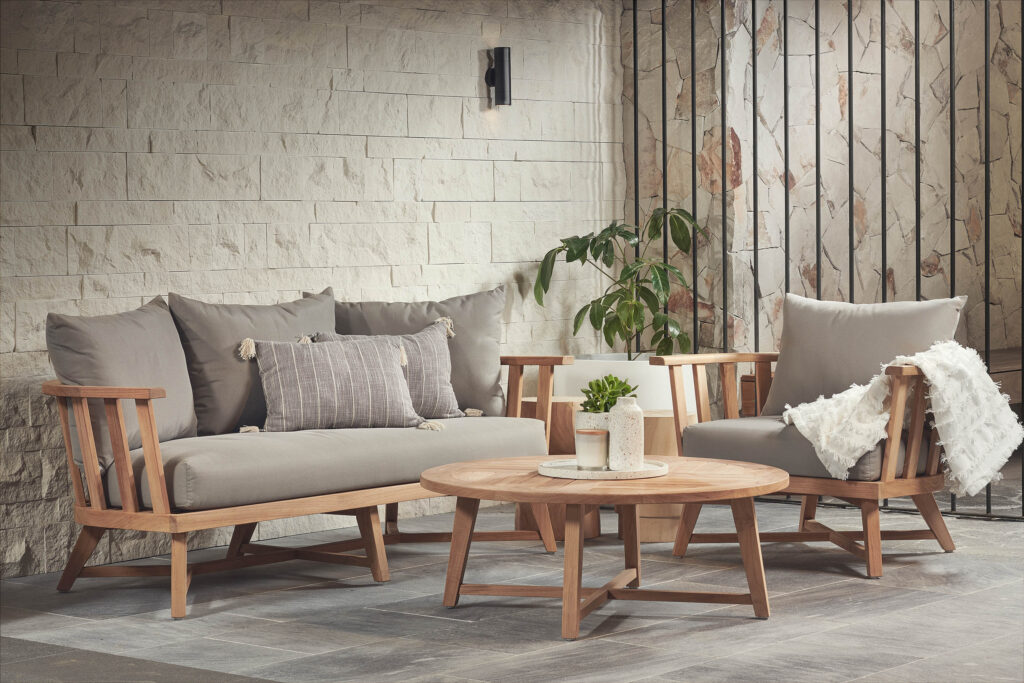 For a perfect coastal look, use light colour wood slats or grey-tinted stains. The other way for a flawless coastal look is pairing the slat wall with soft blue or contrast grey interior features and combining it with a coastal style print or texture.
Wood slat wall panel to create a modern exterior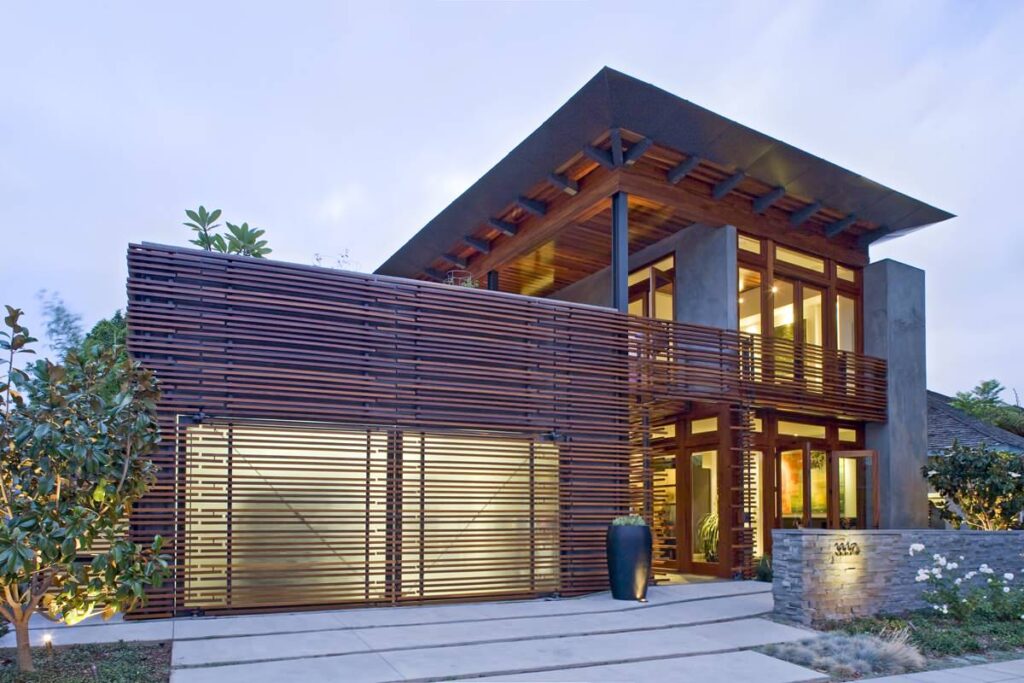 The outdoors of your home leave the first visual impression on your neighbours and visitors, so it should look distinct. To upgrade your exterior decor, the best way is to add a wood slat panel creating contrast with the metal, stone or concrete material. Tall slats make the house look spacious and organised.
Upgrade your kitchen with a wooden slat wall panel
The kitchen is a Centrepoint of your home to spend some memorable time with your friends and family over a glass of wine and casual chit-chat. Why not make this space eye-catching? Adding wood slat panels on the outer side of the benchtop and above the splashback will genuinely accentuate the style quotient of your kitchen. It will create depth and dimension.
Hang potted plants on a wood slat in your garden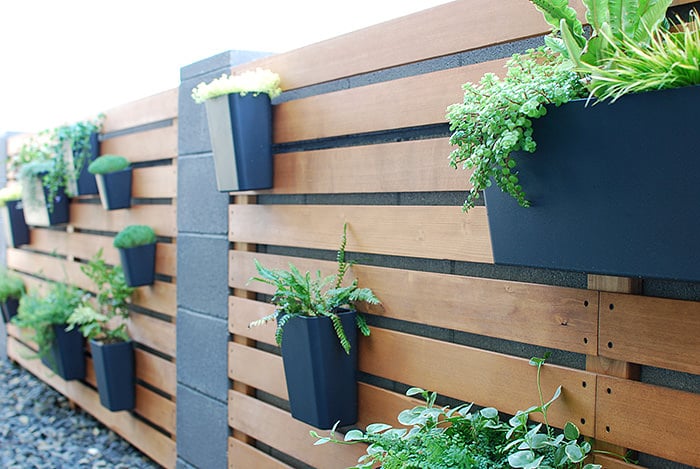 For a perfect backdrop for your garden, the idea of hanging potted plants with lovely flowers on the wood slat wall panel will fascinate you. It will bring the indoor charm to the outdoor area adding style and elegance. Spend time in your beautiful garden and gather lifelong memories with your loved ones.
Style a small portion of the wall with a wood slat panel
For any wall to qualify as an accent wall, you don't have to install the slat panel on the entire wall. Rather adding it on a small segment of the wall will accentuate the look creating a modern and stylish look. It's ok to go with asymmetry on the walls for a balanced look.
Brown slat wall planes with white decor
The white-coloured interior provides a platform to showcase the details of the featured slat walls. Wood slats will grab all the attention from all white carpets, sofas, centre tables, showpieces, curtains, or any other item clutched there. You can either cover one wall or a small portion with a slat.
Slats with wide spaces between them
If you are trying to decorate your wide and long wall with something simple and stylish, wide-spaced slats are a great way to elevate the look of the wall without adding any other wall decor items because it creates a classic illusion on the walls. This will surely add enough visual interest to seek attention.
Wood slat wall behind the TV in the living room
Despite the placement of the TV in the living room, bedroom or dining space, hanging it on a wood slat wall will seek attention to the textural interest towards the slat away from the TV. This is probably an ideal way to accentuate the designer features of the wall.
Rustic vibes in the garden with slat
You can use reclaimed slats in the backyard or garden to create rustic vibes. It will act as unique fencing and space for climbing vines.
Extend slats to the ceiling
Slats on the walls are a common design, but carrying them to the ceiling is a way to create a dramatic design in the room. Slat wall panel  on the ceiling creates an illusion of a big space and also makes it look classy and stylish no matter where you use it- a hallway, kitchen or bedroom.
Try different slat sizes
We often witness symmetrical slat sizes on the walls, but mix-and-match sizes are rarely seen. To add visual appeal, try slats in different widths for a balanced interior style.
Patterned slat walls
Vertical slatted wall panels might be monotonous at times. Try something new with patterned wood slats. Patterns such as diagonal, herringbone or checks will help your slat walls stand out. To maintain balance in the interior, don't overdo the wall with decor items; keep it minimalistic.
Slat wall panel on a patio to create privacy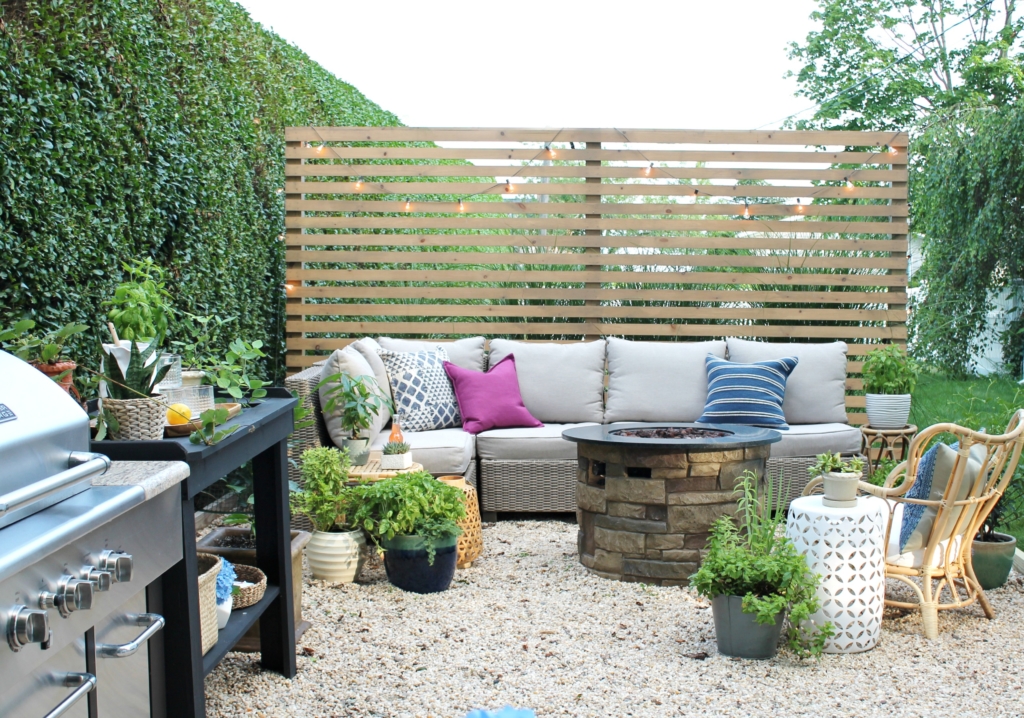 To secure privacy in your patio to keep away those peeping eyes of your neighbours, a slat wall panel is a good idea to add a pleasant feature in the backyard and keep your privacy intact to have some relaxing tea time with your dear ones. To match with other decor items, paint the slats with contrasting colours or choose a similar colour as your patio.
Add dimension to the wall
With vertical and horizontal slats, add dimension to your wood slat walls. These  slat wall panel designs display your creativity of interior decor with a hint of designer touch.
Half wood slat wall panel in the garden
Adding a designer half-wood slat along the boundary in vertical and horizontal patterns will provide a contemporary look to the garden and help you enjoy your daily walk in a beautiful ambience.
Use slat wall panel to give an artistic look to the walls
Let the artist within you come out and display the creativity using contrasting colours, statement lighting and classy furniture with slat walls. Let your accent wall be the centre of the room, making other items jealous!
Contemporary neutral bathroom using slat wall panel
Using wall slat accent walls, create a contemporary look bathroom with a white sink floating vanity and toilets, along with some boho-style lighting.
Read more : 10 Stunning Wood Paneling Wall Ideas You Can't Miss!
Conclusion
To accent the wall in a unique way, you need to consider all the pros and cons, the best option available in the market, and the budget and purpose of doing it. Using a slat wall panel is a trend; however, consider all the vital factors such as the size of the wall, the colour and texture of other items, the colour of the walls, curtains, etc. All these thorough studies will help you go with the best possible option.
FAQs
Are slat walls still trendy?
Yes, slat wall panel is still trending. It is a design that will never get outdated because it goes well with modern, mid-century and minimalist interiors. It has gained popularity over the years as it adds charm and texture to any existing decor(indoor or outdoor).
How do you clean slat walls?
You can clean it using a damp cloth. Please avoid using any chemicals to clean it. Make sure the fabric is soft to prevent scratches. Once you wash it, wipe it with a soft dry cloth.