Edging draws clear, distinct lines separating beds from other places. It can define a border, a shrub bed, a single tree, or the change from a patio to the surrounding landscaping. It can be particularly noticeable between grass and an adjacent garden. Due to its valuable advantages, this practice is pretty common.
This guide will help you with the process, the ideas, and the benefits of garden edging for beginners as well as the pros. You will find everything you need to know about garden edging, from its benefits to different ideas.
Top 6 Landscape Edging Ideas 
Garden edging is not just a process to protect your garden but also a creative one. It allows you to add a protective boundary to your garden and enhances its appearance. If you have been looking for some garden edging ideas, then you have landed at the right place. Here you will find different types of beautiful and inexpensive garden edging ideas according to different house and garden styles.
Learn about The Only Guide You Need For Raised Garden Beds.
Wooden Edging For Garden Beds
This is an easy and eco-friendly method of garden edging that looks very beautiful and can create different styles of edges. One of the most common styles of wooden edging is a rustic garden. They can be placed either horizontally or vertically along the garden edge for a more modern appearance.
Fairy Garden With Cobblestone Edges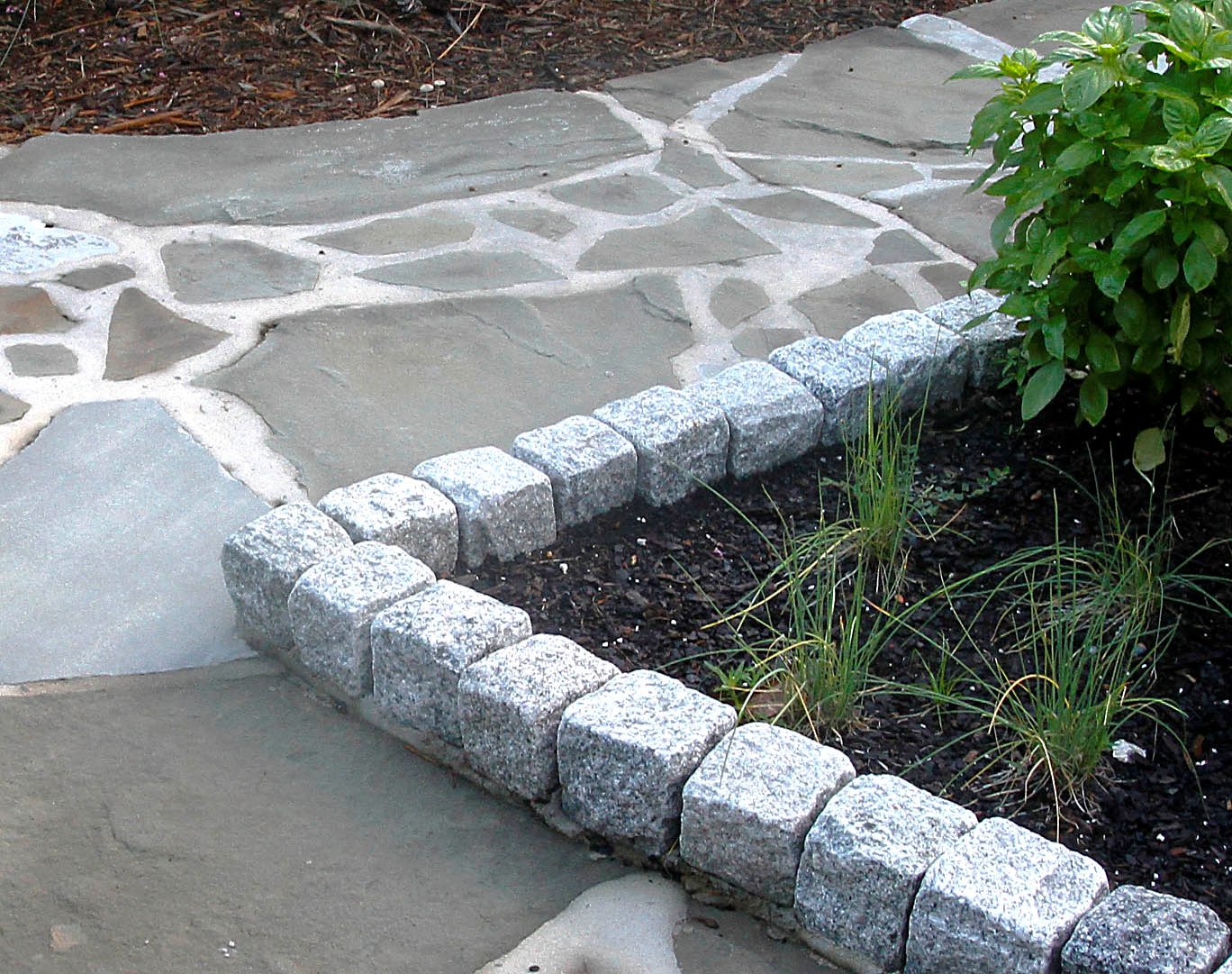 Using cobblestones for edging your garden is a great way to add another attractive element to your yard, which is also functional. You can use round or square cobblestones, as per your preferences and the structure of your home.
Cobblestone edging will provide your lawn with a tidy, organized, effectively installed appearance from the street and significantly add to the curb appeal. The process of installing cobblestones isn't really challenging, and it can be finished in a short amount of time.
Long Lasting Concrete Garden Edging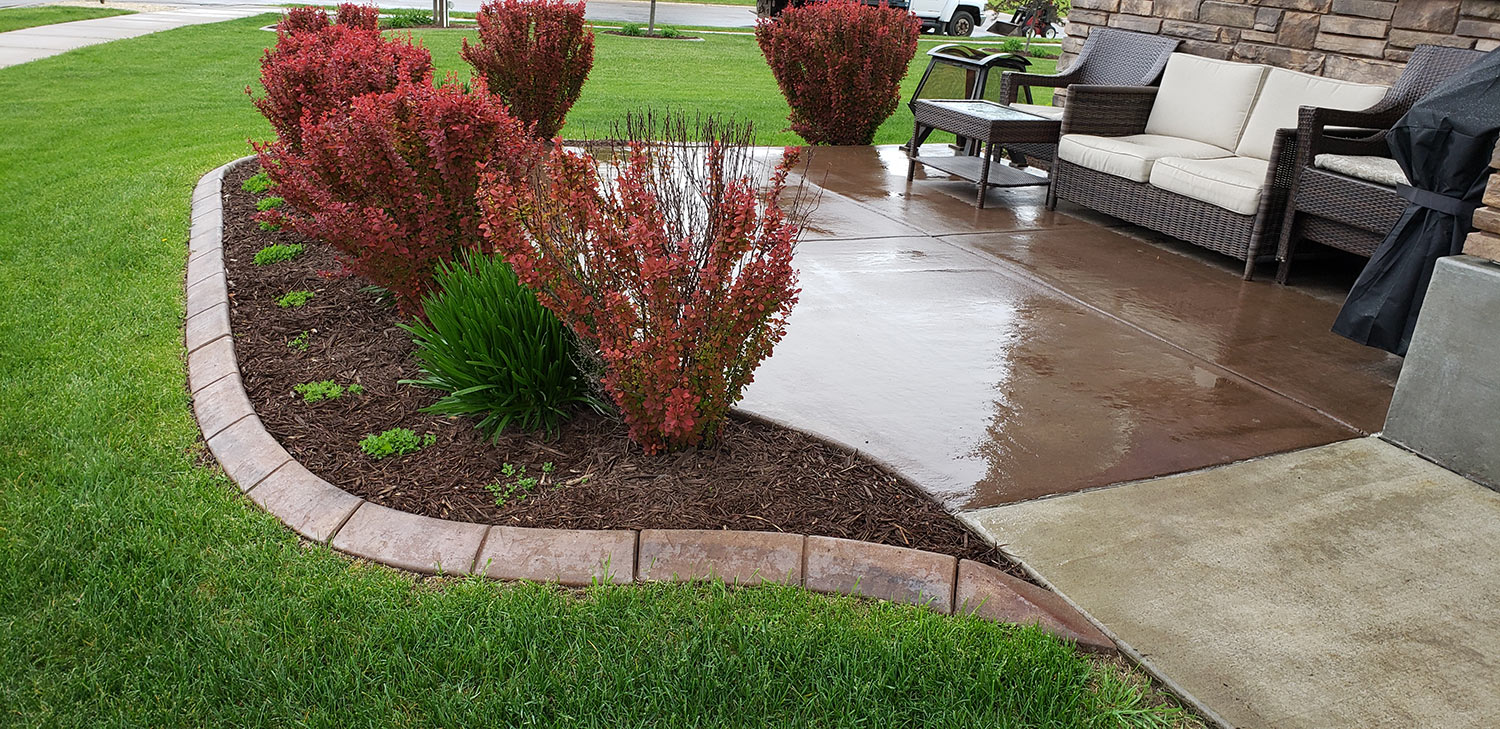 Concrete is strong, durable, and will provide maximum protection to your garden. Even in extreme weather conditions, it won't rot and is less prone to break down, crack, or otherwise degrade. Hence, it is an excellent choice for people who want to put on a long-lasting and durable edging which will be a one-time investment that they can forget about.
Concrete edging is also relatively low maintenance as you don't have to worry about minor issues such as over-watering or bad weather because it can withstand all that.
Brick Garden Edging
A formal lawn may be the ideal place for a brick edge. On a property, brick edging keeps edges in place, reduces labor requirements, and adds a tidy finish.
Bricks are a common choice for edging lawns, walkways, and flower beds since they are adaptable and simple to apply. They come in a variety of hues, sizes, and textures and also develop a distinct appearance of their own after being used for some time. Your valued garden or landscaping project will have an appealing border thanks to the brick edging.
Stone Garden Edging
This is one of the most elegant styles of garden edging due to the sleek look created by the stones. All the elements of your garden are covered with this clean boundary of stone that instantly makes it look more beautiful.
Stone edging is an easy method and very popular in the home decor and maintenance industry. It also offers some amount of protection against pests by acting as a deterrent to burrowing animals and insects that may harm your plants.
Flower Edging
Flower beds increase the beauty of any garden by a thousand times, and that is why we have brought to you this amazing garden edging idea. It improves the appearance of the garden by giving it a pleasant arrangement. In order to prevent bordering mixes, it is also best to separate perennials in flower bed edging.
For a more aesthetically acceptable arrangement, this plan aids in the separation of shrubs from flowers and small blooming trees.
Here are The Best 19 Raised Garden Bed Ideas For Your Beautiful Garden!
Advantages Of Garden Bed Edging 
Better Soil Structure: Soil composition and structure is one of the most important factors responsible for plant growth. A barrier that stops erosion, like a metal garden edging, aids in the retention of soil particles. This will further prevent soil compaction, a key cause of deteriorated soil structure and poor plant health.
By establishing a clearly defined border that weeds cannot cross, garden edging may also be utilized to stop them from damaging your flower beds and garden walks.
Improved Drainage System:Garden edging helps in better drainage of excess water, which will help you prevent soggy soil all the time. This will result in better soil quality and plant health. Metal edging is perfect for this purpose because instead of absorbing the excess water, it will drain it out.
Easy Management:Having an edged garden will not only make it look beautiful but also provide protection to the garden from pests and small animals. This will help you with further maintenance of the garden as well. You can also recognize early indications of infestations and follow suitable measures. Not only this, garden edging will also help you to prevent weed growth by serving as a partition between your plants and the rest of the yard.
Lowered Overall Maintenance Costs:The overall maintenance of the house can take quite a toll on your pockets. However, you can avoid this extra expense when it comes to garden edging. This method of protecting your garden and enhancing the curb appeal is great for people who want to cut down the overall maintenance costs of their lawn.
Most of the garden edging materials are non-toxic, which helps in better maintenance of the plants, so you won't have to be concerned about dangerous chemicals contaminating your soil and harming the health of your plants without spending an extra penny.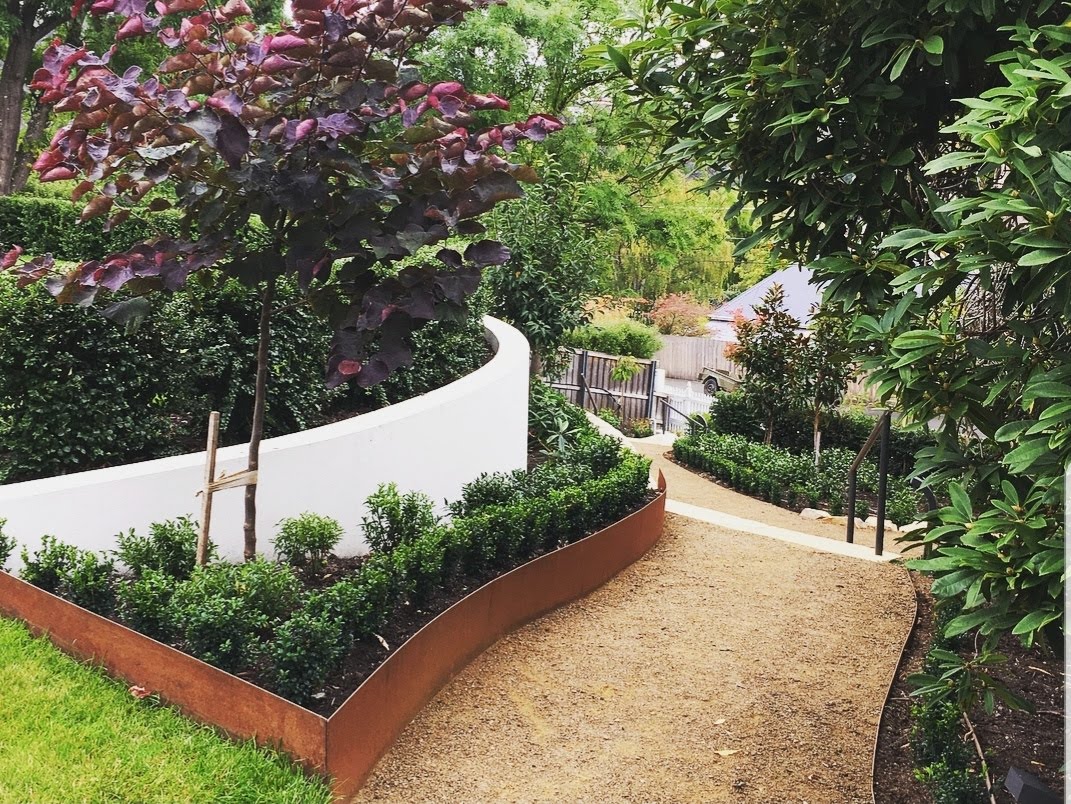 Increased Curb Appeal:Besides making your property appear gorgeous, garden edging can increase the value of your home by protecting it. Potential purchasers find an edged yard attractive due to its crisp lines and well-kept appearance. Garden edging will not only make your lawn look cleaner but will also add a sleek and proper sharpness to it, making it appear quite put-together and attractive.
Conclusion 
Garden edging is a multipurpose addition to your garden or yard, as it can serve you in many different ways than you might have thought. The edging ideas mentioned in this article are to give you a better idea of the different types of materials and designs available so that you can choose one that suits your home and your preferences.
Make sure that you enjoy the whole process because it is supposed to be a fun and creative project. Even if you have hired professionals, you will choose design material so that it turns out to be just how you wanted.
We hope your concerns and queries about garden edging and its importance were addressed here. Enjoy the process of adding this fun and creative element to your yard!
Frequently Asked Questions 
What is the cheapest way of garden edging?
Brick edging is one of the most common and cheapest ways of garden edging, mostly due to their availability and affordability. They can be packed closely together to reduce any gaps where turf could squeeze through.
Which type of garden edging is most durable?
Metal garden edging is one of the most durable, sturdy, and easily accessible. Aluminum and steel are two materials that can be used for edging the garden along straight lines. Steel is more durable and long-lasting than other metals because it is less prone to decay and corrosion. It can also be shaped into many shapes and is stake-installed.
Is metal edging better than plastic?
Metal is undoubtedly the better choice among the two as it is more durable and practical for garden edging as compared to plastic. It can be a more expensive choice, but you may consider it a one-time investment.
What kind of edging works best?
Rubber edging is one of the greatest lawn edging solutions for people needing a precise edge in smaller gardens. Rubber is an excellent option for flower bed edging, despite the existence of more economical alternatives. This is due to rubber's efficiency. Additionally, it uses lengthy pegs to hold it in place and is flexible, long-lasting, and eco-friendly.