With the onset of spring, the perfect time to grow plants, expand your garden with new beautiful and vibrant colour plants. Whether you live in an apartment with a small balcony or have a large backyard, vertical garden ideas are the best way to add life to the space and ensure privacy on a deck or patio. Make the most of growing areas with DIY vertical garden ideas. The idea works perfectly both indoors and outdoors. You can take the indoor space to a new height, especially the kitchen and bare walls. Add colours to let positivity flow seamlessly.
Read more: 16 Unique DIY Vertical Garden Ideas
The best thing is that DIY vertical gardens don't limit your choices to particular types of plants. You can opt for perennials, shrubs, annuals or houseplants. In this article, we have brought inspirational vertical garden DIY designs to help you have your amazing garden.
Read more: Everything You Should Know About How To Build A Raised Garden Bed In 8 Easy Steps!
Benefits Of DIY Vertical Gardening
Healthy vegetables and herbs
Growing vegetables and herbs in your garden gives you more control over the growing process, limits harmful chemicals and pesticides, minimises the risk of foodborne diseases and reduces the chances of contamination. It ensures food safety, resulting in a healthy lifestyle.
Save space
DIY vertical garden helps maximise the limited space on the patio, balcony, deck or backyard. With proper setup and care, you can have a variety of flowers, herbs and vegetables in the garden.
Ensures privacy
It's another way to protect you from the peeping eyes of neighbours and strangers. Vertical garden ideas diy on a patio and yard keep the privacy intact to let you enjoy private family moments.
Adds aesthetics
DIY Vertical garden design ideas add aesthetic value to the space. 
Reduces the risk of pest
Plants are kept off the ground, minimising the risk of pests and diseases. 
Improved airflow
Vertically grown plants rule out overcrowding, allowing airflow around the plants. It also protects from fungal disease and increases exposure to sunlight, preventing moisture retention. Enjoy the products of a productive garden!
Prevents soil erosion
Vertical gardening prevents soil erosion caused by rainfall or wind and protects soil from foot traffic. The soil stays in one place without disturbance, which helps it to retain its nutrients. 
Minimal bending
This is the best idea if you have a backache or prefer to avoid bending and kneeling frequently. The vertical position gives easy access to plants, making gardening easier and enjoyable.
Reduces noise pollution
Vertical gardening creates a natural sound barrier that absorbs noise, creating a soothing and peaceful environment. It's more helpful if you stay in a crowded and heavy-traffic area. 
More yield
Vertical gardening helps you maximise the space and ensures more sunlight and air. 
Less water
The position creates a better watering system that directs water to the roots without any wastage. 
Suitable Plants For DIY Vertical Garden
If you are looking for ideas to add colours and life to your boring walls, here are some wonderful plants for your vertical garden.
Pothos
This beautiful vining plant spreads freshness all around the garden. It's a robust, low-maintenance plant suitable for areas with less and indirect sunlight. If you are a beginner, this is the best option as it requires less watering and care. The heart-shaped leaves in various colours, such as green, white and yellow, win the heart. Marble Queen Pothos is the most loved one among all the pothos varieties.
Lipstick plant
It's a dark green plant with beautiful glossy leaves and lipstick-resembling flowers blooming through the years. The seamless flow of the plant from the vertical wall has a unique visual impact. It survives in less sunlight also.
Ferns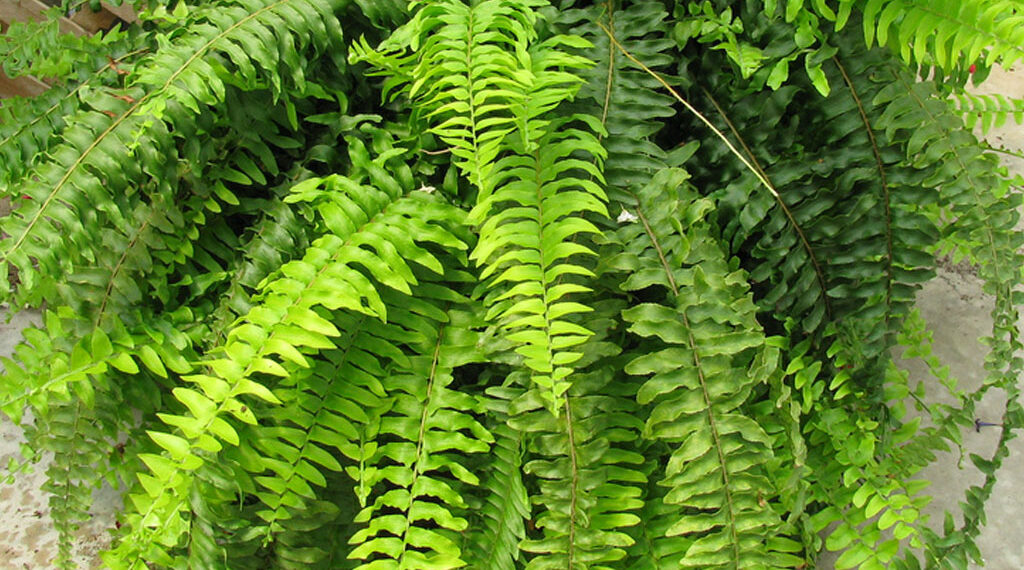 It is an ideal plant for a vertical garden due to its trailing tendency. The leaves are glossy and have a leather texture. It's a good choice for beginners because ferns require little upkeep.
Philodendron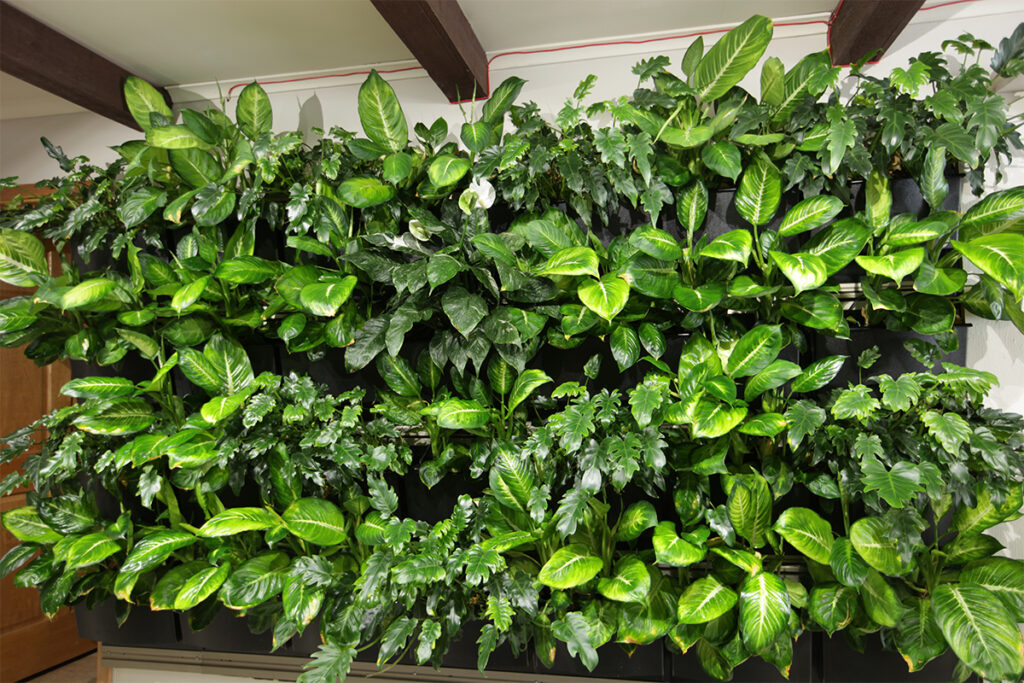 It is a houseplant that rocks in low and medium, both light conditions, making it a perfect plant for office and home conditions. Though these plants prefer direct sunlight, they grow well in limited sunlight. Its heart-shaped leaves give a signal about its well-being. The curled leaves indicate water requirement and the yellow leaf hints of over-watering.
Crotons
It is an ideal plant for indoor and outdoor DIY vertical garden, available in different shapes and leaf colours. It can be used as part of decoration to enhance the beauty quotient. 
Baby tears
It's a fast-growing, low-maintenance plant with delicate roots. It's a beautiful addition to the vertical garden. It has small green sprawlers that thrive in humid conditions.
Chinese evergreen
A perfect choice for indoor and outdoor, that grows well in indirect sunlight and dry weather. Under the proper care, it can grow to a height of 2 feet with grey-green leaves. Due to its moderate growth rate, it doesn't require frequent trimming. 
Peperomia
No plants can beat peperomia when it comes to indoor plants. It's a low-maintenance plant with gorgeous multi-coloured leaves. It is a better option for an outdoor vertical garden.
Bridal Vine
It is a preferred flowering plant for vertical gardens due to its flourishing nature that grows well on a trellis or a hanging basket. It has milky white flowers frequently blooming on the plants.
Air plants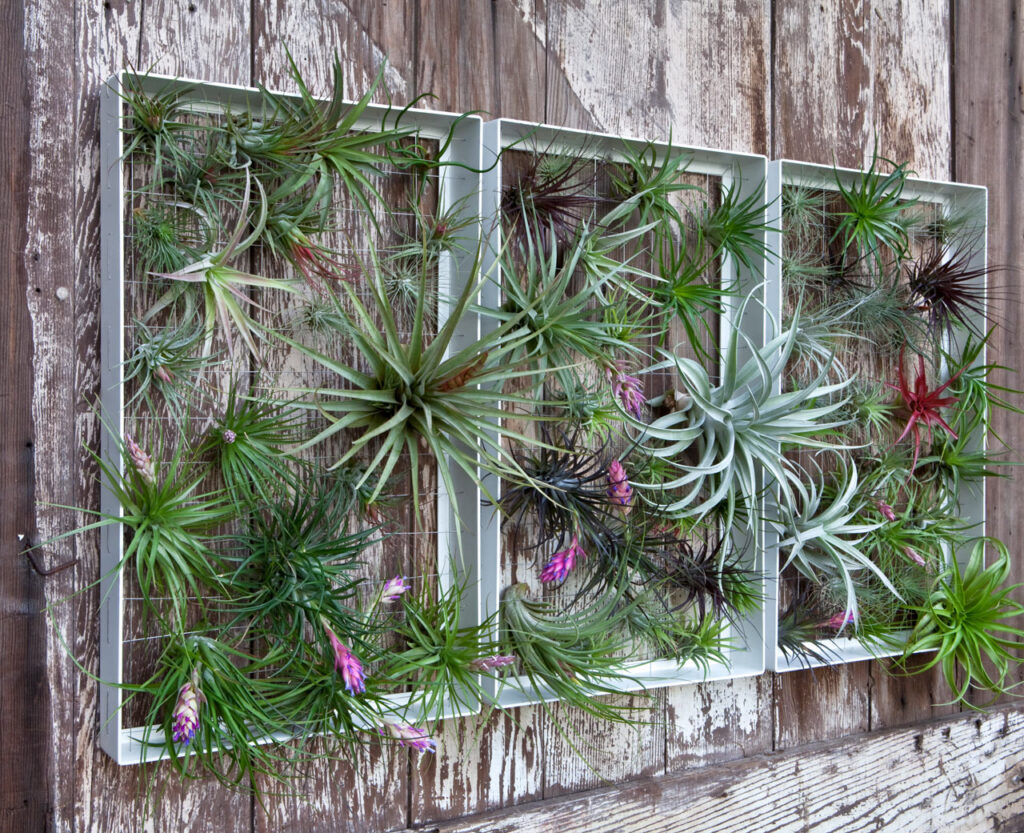 It's a plant that grows without soil. Isn't it interesting? Grow this plant hassle-free to display your tropical collection. These plants are usually seen growing on top of trees.
Herbs

Read more: Herb Garden Ideas For Everyone
Are you planning to grow herbs for kitchen use? Opt for useful, unique plants with shallow root systems and short lifespans. Grow various herbs such as basil, mint, thyme, cilantro and many more, considering the amount of sunlight the area gets. 
Succulents
Growing this plant is a great way to add colours to your vertical garden. A low-maintenance plant is perfect for a window sill or a desk. Go for it, even if you don't have a green thumb. It grows well in bright light, so keep it in a bright space.
Morning glory

Read more: The Best 19 Raised Garden Bed Ideas For Your Beautiful Garden!
It is a popular plant among gardeners because of its fast-growing wall-climbing nature. It's beautiful vines that grow without any care and pruning. Butterflies and hummingbirds love this plant due to its brightness and smell.
Choosing A Vertical Garden Design
There are numerous diy vertical garden designs that lead to confusion. This article has brought together some awe-inspiring ideas to enhance your garden.
PVC pipes to grow strawberry
What an idea! A strawberry tower Bunnings made of PVC pipes to grow strawberries is an exciting way to work in limited spaces. You can extend the concept to a patio or deck to grow in a pot.
Pallet garden on the balcony
The vertical pallet garden idea brings a solution to growing many plants in a small space.
Cinder block planters
It's an affordable and innovative way to add a succulent planter to the backyard.
Herb spiral garden

Read more: The Complete Information On Herb Garden Ideas You Should Know!
It is another way to grow various herbs in a limited space. Vertical structure with mesh fencing with stones looks unique.
Vertical planter structure
This planter has a unique look of a staircase. Different varieties of plants can be grown on each step for variance and colour. For more mobility, add a wheel on the planter. 
Pyramid shape planter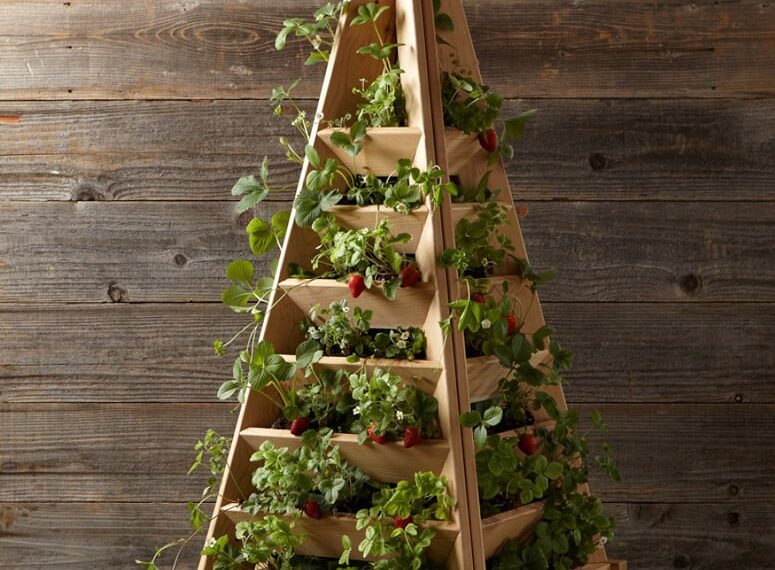 It is a superb idea to display your tropical collection in a pyramid-shaped garden planter. Sow different plants on different levels. 
Birdbath garden planter
A colourful and unique way to enhance the visual impact of the garden with bird bath planters. It can't go unnoticed. Go for it without giving a second thought. 
Succulent wreath vertical garden idea
This looks stunning—a perfect way to decorate your walls or doors with this design. 
Living walls to grow herbs
It's a fantastic way to grow fresh herbs and succulents on the outdoor living walls. With limited space, unlimited herbs can grow.
Garden tower
A vertical garden tower is an excellent addition to the garden, with the flexibility to customise it as needed.
Rain gutter vegetable garden
Use a rain gutter to grow plants, flowers, herbs and vegetables on the garden walls. 
Make use of a mason jar
Using mason jars is a creative way to grow plants and herbs in a DIY vertical garden. It is also a great way to recycle the jar.
Recycle soda bottles
Collect and recycle all the used soda bottles to create a unique vertical garden. Hang hundreds of bottles to grow a variety of plants.
Recycle shoe organiser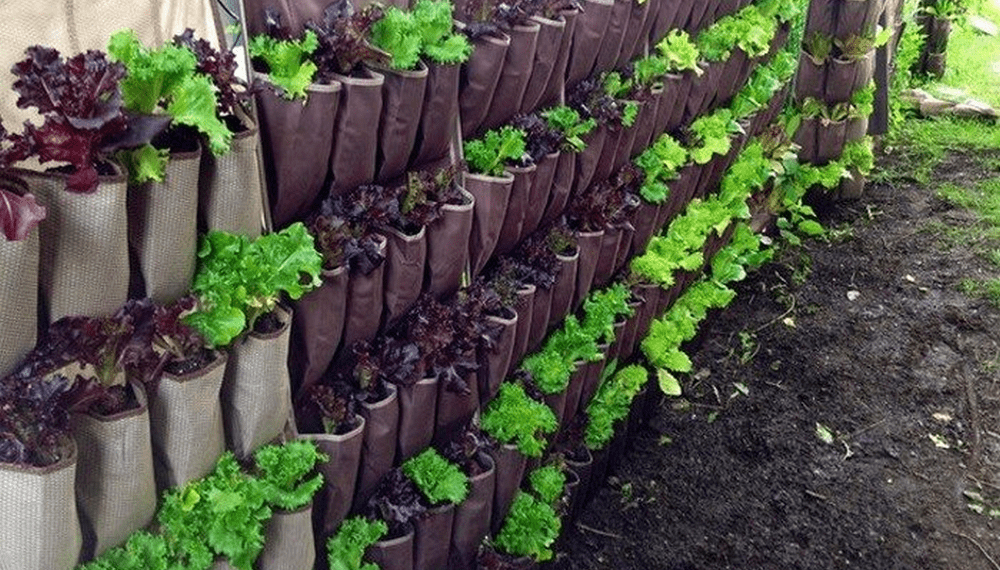 What an idea to recycle over the door shoe organiser! Decorate the fence or wall with this idea and showcase the creativity.
Vertical garden using terracotta pots
Terracotta is trending in garden pots. There could not be a better way to build a vertical garden than using terracotta pots that give a unique natural look. 
Herb garden on wood panel
A DIY vertical herb garden on a wood panel is a natural look designed to grow herbs and plants. 
Trellis vertical garden
Fill your garden with a pop of colour with the trellis garden idea. Paint the trellis with your favourite colour for a bright and energetic ambience.
Repurposed pallet garden
Style repurposed wood pallets into a beautiful herb garden on the wall. Keep pots in different colours for a lively surrounding.
Recycle a dresser
There's no need to sell the old dresser or throw it. Recycle it to use it as a planter to create a herb garden.
Galvanised bucket garden
It is an effortless way to use affordable galvanised buckets and some wires to create a wonderful garden. Hang the buckets with plants in them. 
Repurposed Kitchen spice rack
A kitchen spice rack can be transformed into a vertical garden to grow succulents and herbs. It is an affordable way to create additional space in your home.
Materials And Tools
To build a vertical garden, you need some tools. Here is a list of some of the tools you would require.
Impact driver

Drill

Drill bit

Gardening gloves

Eye protection mask.'

Pencil

Measuring tape

Plant bracket

Soil

Staple gun

Seeds
Maintenance Of Vertical Garden
Maintaining the vertical garden is vital, or all hard work will be in vain. Planting seeds is important, but caring for those seeds is equally crucial for them to thrive. Some of the maintenance tips are discussed in the following lines.
Watering is the primary regardless of where it grows ( a patio, wall or ground). With adequate watering, plants can give fresh vegetables, herbs and flowers.

Fertiliser – Fertilise the vertical garden when needed for healthy growth. Many plant species require regular feedings for robust growth.

Proper sunlight – Another essential element for the strong growth of plants is sunlight. Supplemental lighting can be a substitute if your plants are not getting enough sunlight.

Pest control – Check leaves and plants regularly for pest infestations. Organic pesticides will protect the plants without leaving any side effects on the fruits and flowers, so it's better to go for organic.

Pruning – Regular pruning of plants is essential to maintain the shape and size of the plants.

Harvesting – A robust plant gives healthy fruits and herbs. It's time to harvest mature plants.
Conclusion
A DIY vertical garden is a fantastic idea, especially if you have a small garden space. With so many ideas for a vertical garden with various plants, you can create a garden without professional help. It is affordable and easy to build.
FAQs
Are there any drawbacks to using vertical gardens?
Yes, it has drawbacks. Vertical gardening limits your choice of plants; watering the plants is also challenging because water runs off and doesn't reach plants easily, and lastly, it can be costlier than traditional gardening. 
What can you not grow in vertical farming?
Plants such as beetroots, carrots and potatoes can't be grown in a vertical garden because these are root plants, trees due to their big size, crops with large canopies, such as melons and squash, and grains like barley and wheat. All these can't be grown in a vertical garden.
What is the best potting mix for vertical gardens?
The potting mixture for vertical gardens is loamy soils mixed with other elements. The mixture can be prepared at home by mixing peat moss or mature compost, topsoil and clean sand.