Styling a narrow, small ensuite bathroom can be a tricky task as you need more space to work with. Don't get disappointed just yet! We have some of the best narrow small ensuite bathroom ideas that will knock your socks off after seeing how easy and affordable they are to use. Let's take a look at these bathroom ideas and help you choose one for yours!
1. Light Colors On The Walls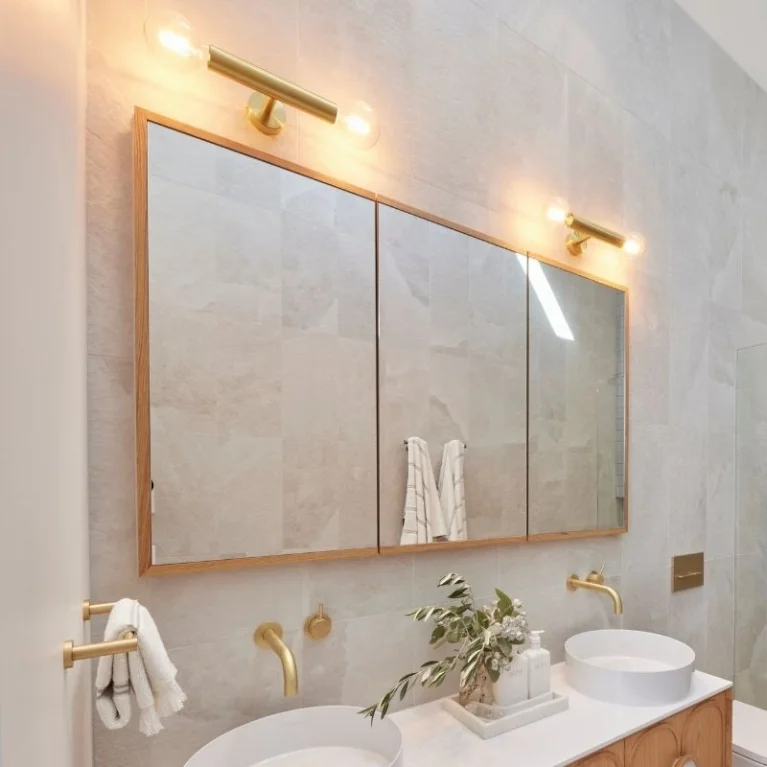 Using light paint colors on the walls of your small ensuite bathroom will make it look larger and let more light in. Make sure that you use a color that matches the room if you want an even look throughout the place. Colors like white, beige, pastels, etc., will make the small bathroom look spacious and stylish.
2. Frames For Some Spice!
Framed mirrors and windows are a great way to add some personality to the bathroom without doing anything over the top. This is a subtle yet creative way to make your bathroom look interesting by ditching the plain old themes.
3. Monochromatic Looks
Monochromatic designs and themes have been in for a long time within the home decor industry and they don't seem to be going away anytime soon. Using the same color theme throughout the place will not only make it seem larger but also give it a harmonious and organized look. You can use accent furniture to decorate the place if this idea is too simple for you. Using brass handles or door knobs will balance out the plain nature of the monochrome theme.
4. Glass Shower Walls
Using glass shower walls will allow you to separate this area from the rest of the bathroom while also making it look spacious and put-together. This is a great idea to ensure that your bathroom stays clean and ready to use even after a shower.
Read More: 21 Inspirational Shower Ideas For Small Bathroom
5. Plain Tiles For A Spacious Look
Irrespective of the size of the tiles you use, make sure that they are not patterned or printed. This will help you achieve a spacious look in your narrow bathroom. However, if you want to install printed tiles, you can do that on one wall and keep the other simple to neutralize and balance out the prints and patterns.
Also Read: Small Bathroom Shower Over Bath Ideas
6. Space-Saving Corner Sink
Corner sinks are great space savers as they serve their purpose while using the free space in the bathroom. You can also install floating shelves under or over the corner sink and create some extra storage space.
7. Creative Storage Ideas
Getting creative with storage ideas is very important when you have less space to deal with. Hence, you must use the right kind of furniture for storage. Towel racks with extra shelves, hanging racks, etc, are some examples of smart storage furniture for a narrow, small bathroom layout.
8. Add Elegance With Curtains
Bathroom windows must have curtains, which you may utilize to give the room a more upscale and polished appearance. To give a plain bathroom more flair, try printed or patterned drapes. You can select from a variety of bathroom curtain materials based on your preferences and taste.
9. Combine Decor And Storage
Using decorative storage furniture is very smart and one of the best ensuite ideas. You can use decorative furniture like brass towel stands or backlit mirrors, folding floating shelves, and more. These pieces look good while giving you ample storage space.
10. Mirror Mirror Everywhere
Mirrors are a must for bathrooms, regardless of how big or small. Installing mirrors in a small ensuite layout will make it look bigger. You can use glass accessories, small mirrors on the walls, etc., to implement this idea in your bathroom.
11. Keep The Bathroom Well-Lit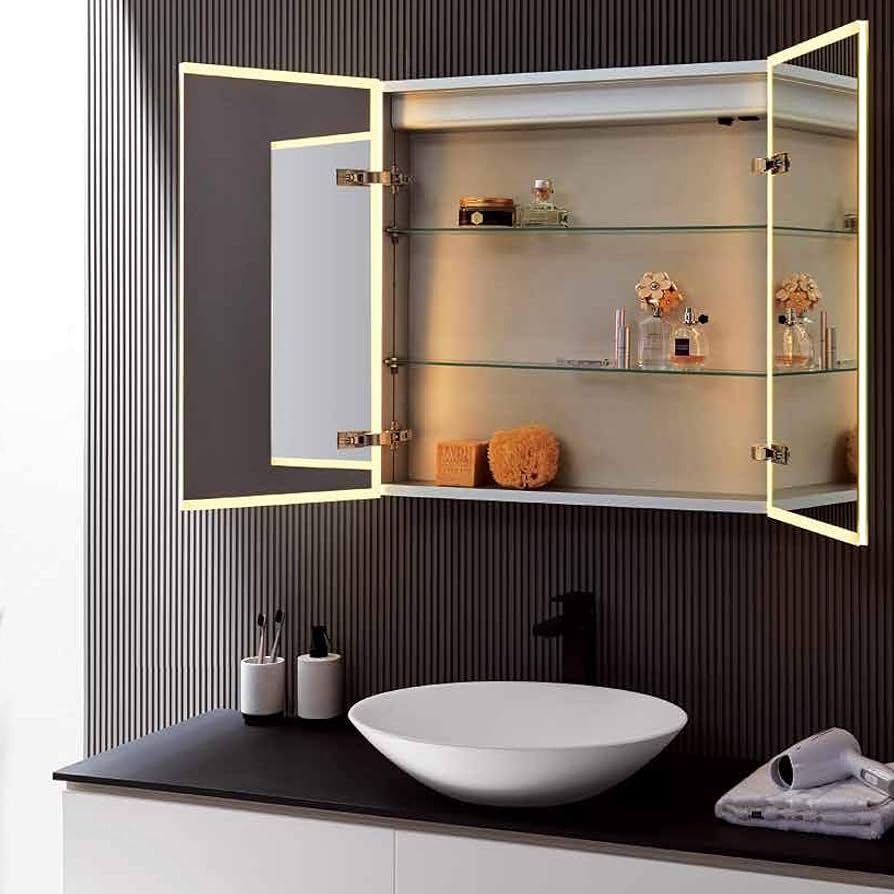 A well-lit bathroom will automatically look larger and more attractive, irrespective of its size. Use the right type of lighting in different parts of the bathroom to ensure that it looks good from all angles.
Read More: Bathroom lighting Ideas Over Mirror
12. Hanging Vanity To Save The Day
You can clean the bathroom with the aid of a hanging vanity, which will also keep your bathroom slippers hidden while not in use. This is yet another excellent method for keeping your compact bathroom organized without taking up too much area.
13. Compact Shower Arrangements Are The Real Deal
Any narrow, compact ensuite bathroom's appearance can be easily defined by the type of shower setup you have. Therefore, be sure that your shower setup is both convenient and comfy. To keep that area clean at all times and distinct from the rest of the bathroom, you can add a shower screen.
14. Mix And Match The Wall Colors
A mix and match of colors is a fun way of showing your creativity in the bathroom. You can use different color combinations like blue and yellow, beige and brown, black and gold, white and gold, and many more to enhance the appearance of your ensuite bathroom.
15. Marble Never Disappoints
Marble is one of the best materials to use in narrow ensuite bathrooms. It makes the place look polished and clean and adds a sleek vibe to it. The availability of designs in marble is huge, so you can choose a design that suits your place and preference the best.
Conclusion
Small bathrooms deserve just as much love as the large ones, hence you should make sure that it looks like it. Regardless of the size of your bathroom, you can design just how you want by making a few adjustments here and there. We hope that the narrow, small ensuite bathroom ideas mentioned here helped you have a clearer picture of what design or theme would be best for your bathroom.
Frequently Asked Questions
How constraints can a bathroom be?
The minimum size required for an ensuite equipped with a sink, toilet, and shower is typically 0.8 by 1.8 meters.
How should a small ensuite bathroom be designed?
Corner showers help you save on crucial floor space if your ensuite has room for the necessities. To receive a better response to this question, make sure you have read through the list of ideas for small bathrooms above in its entirety.