Closely connected to nature, gardens are the perfect place to unwind and relax after long and tiresome days. These plants, insects, and animals always make you feel extremely close to nature.
As seasons go by, your garden and plants' needs vary too. While spring and summer are filled with flowers and new blossoming growth, winters are drier and quieter in gardens. Leaves shed, and there is a certain melancholy ambiance outdoors. Even if it may seem like not much is needed during those cold months in the garden, a ton of garden jobs still need to be taken care of.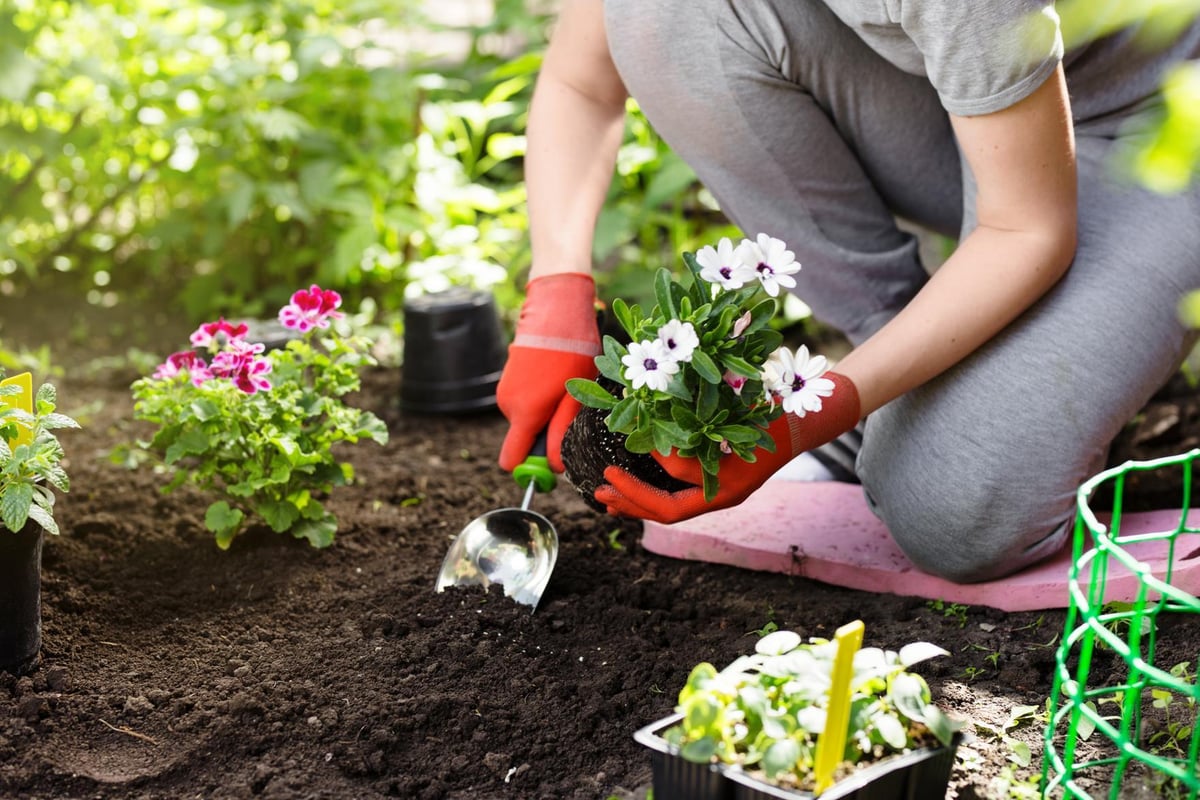 Garden jobs are any task or activity associated with the regular maintenance or improvement of a garden. Garden jobs range from simple routine maintenance like watering and weeding to more complex activities like planting, pruning, and landscaping. The jobs that must be completed will vary depending on the size and type of garden, the plants and landscaping features, and the time of the year.
Why And How You Must Give Your Plants Extra Attention These Winters?
Plants are living organisms that need special care and attention all year, especially during the winter. They must be cared for differently as temperatures drop and the weather becomes harsher to ensure their survival and growth. Let's look at why plants need to be cared for differently during the winter and what steps you can take to help your plants thrive.
Protecting Plants from Cold Temperatures
Winter temperatures can harm plants, especially those not adapted to cold climates. Plants can suffer frost damage when temperatures drop, causing them to wilt, turn brown, or die. Consider covering your plants with blankets, tarps, or plastic sheets to protect them from the cold. This will help insulate them and keep them warm during cold winter nights.
Adjusting Watering Habits
Watering plants is one of the most understood and non-disputed garden jobs to consider while maintaining any garden. Plants may require less water in the winter than in the summer. This is because cooler temperatures slow plant growth and reduce water consumption. Overwatering in the winter can cause root rot and other plant diseases, so adjust your watering habits accordingly. To encourage root growth, water your plants less frequently but give them a deeper watering each time.
Providing Adequate Sunlight
Because winter days are shorter than summer days, plants receive less sunlight during winter. A plant needs sunlight to photosynthesize and produce energy, so it must get enough of it. This can be done by positioning your plants near windows with plenty of sunlight or investing in artificial grow lights.
Protecting Plants from Pests and Diseases
Most pests and diseases go dormant during the winter, but some can still harm your plants. Common winter pests usually involve spider mites, scale insects, and mealybugs, which can all cause significant damage to leaves and stems. To protect your plants from pests and diseases, inspect them regularly for signs of damage or infestation and treat them with appropriate insecticides or fungicides.
Choosing the Right Plants for Winter
Finally, picking the right plants for your winter garden is vital. Some plants are more cold-tolerant than others, and selecting the right plants can significantly affect how well they survive the winter. Native plants are usually the best choices because they are adapted to your region's climate and conditions.
What Are Some Winter Garden Jobs To Be Done?
While winter can be a quiet time in the garden, many tasks can still be completed to prepare for the coming spring and keep your garden healthy all winter. Here are some winter garden tasks you can complete:
Clear fallen leaves and debris: If left unattended, leaves and other debris can accumulate on lawns and flowerbeds, causing damage to the grass and plants. Clear fallen leaves and other debris with a rake and ensure no other kind of debris is found in the soil.
Prune trees and shrubs: Because trees and shrubs are dormant in the winter, it is easier to see the plant's shape without the leaves. Remove dead or damaged branches and thin overgrown growth before the growing season begins.
Prepare soil for spring planting: Winter is an excellent time to prepare the soil for spring planting. Spread compost or well-rotted manure on top of the soil and dig it in. This will aid in improving soil structure and balance it out in terms of all the nutrients it may need. Wintertime can prove to be a nourishing and replenishing time.
Protect delicate plants: Some plants, such as tender perennials and bulbs, require cold protection. To help keep them warm, separate them from the others and wrap them in fleece or horticultural fleece. This will help them survive the cold weather without dying.
Garden tool cleaning and maintenance: Unlike the rest of the year, when we constantly use all our tools, winter is an excellent time to clean and maintain them. Sharpen blades, lubricate moving parts, and replace any broken or damaged components during these cold months.
Check garden structures: Garden structures, such as trellises, fences, and pergolas, should be inspected for damage or signs of wear and tear. Before the spring, repair or replace any damaged parts. You would want to avoid working on your fence while your garden and plants are in total growth during summers, so take care of this while the growth of plants is slightly slower.
Plan for spring: Take advantage of the winter months to plan your garden for the coming season. It is the best time to do so. Determine which plants you want to grow, where you want to plant them, and what changes you want to make to the layout of your garden.
Caring for plants during winter generally requires a different approach and various different garden jobs than during the rest of the year. You can help your plants thrive throughout the winter and into the spring by protecting them from cold temperatures, adjusting your watering habits, providing adequate sunlight, protecting them from pests and diseases, and choosing the right plants for your winter garden.
Your plants can survive the winter and provide beauty and enjoyment all year with extra care. By taking care of these winter garden jobs, you can help to ensure that your garden remains healthy throughout the winter and is ready for the coming spring season!