Barricading your property to protect yourself and your loved ones by having a fence is a prevalent practice. The problem arises when it's not the ideal height you were looking for. The brighter side is that fences can be extended without dismantling the existing structure by installing the Fence Extensions.
It saves the cost and time of erecting a completely new fence. The extension strengthens the existing look of the fence by using distinct types of timber, sheeting and panelling. Fence extension is originally a mini-fence built on top of your existing structure.
Benefits of extending a fence
Fence extensions are a great, cost-effective way of expanding the height of your existing fence.
Peacefulness and Quietness: If you want to enjoy peace and quietness in your life, go for the fence extension. It provides adequate privacy from the neighbourhood and a taller building than your property. You need to live on a personal, peaceful and quiet property. The fence extensions adds peace to your home, decreasing the risk of a home invasion. They block out the curious eyes of passers-by and neighbours. Thanks to increased security by having the Fence extensions, you are more relaxed in your home. Spend quality time with your family in a peaceful environment. The level of noise pollution decreases drastically, bringing peace and quietness to your home.
Learn about the 8 Beautiful Front Fence Ideas For The Perfect Front Yard!
Visual Creativity: The value of your home increases by installing the fence extension. Valuable creativity is added to the range of fence extensions available in the market. Fence extension comes in various materials and designs. You can create contrast, different styles and patterns. A simple extension can add visuals to your home backyard.
Security: Home security increases by fixing the fence extension. They enhance the security of your property by restraining the trespasser. If you have identified the need for a fence extension to protect your property and family, then always increase the height of the fence so that nobody can climb over it. The higher the fence, the longer it will take an intruder to climb up. Making your existing fence more secure by adding some height to it is the whole idea behind having the Fence Extension.
Block the Sun: If you want to have your backyard sitting area shady, block the direct sunlight by extending your fence. Add them and enjoy your sitting session the whole day. Block the heat and reduce the impact of weather on your plantation.
Pets Protection: Some pets can leap over a three to four-foot fence very easily. Extending your fence might be enough to keep your pets within your boundary limits.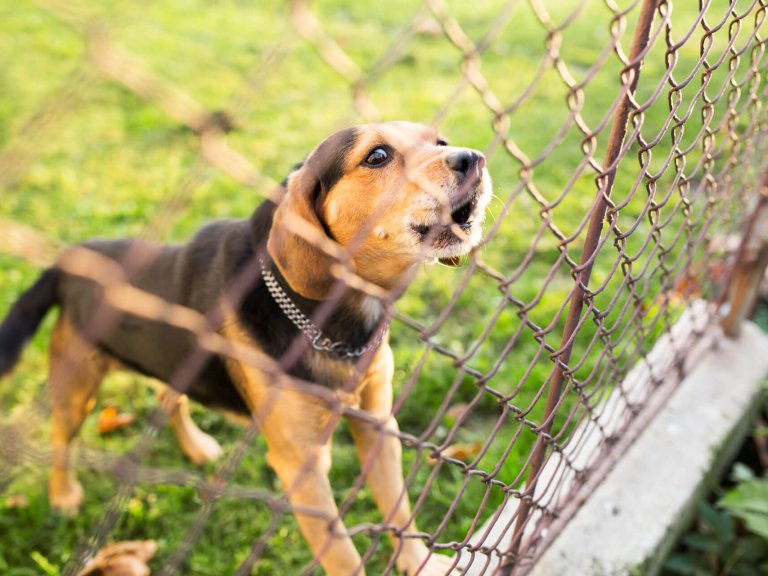 Cost Effective: Your existing fence may be in good shape, but you have decided to do something different. Fence Extension can change the looks of your fence and enhance the beauty of your home without spending a fortune. Dismantling the existing fence and building a new one would be costly, so go for the more economical option of installing the Fence Extensions.
Types of Fence Extensions
Fence extensions can be made of wood, vinyl, wrought iron, or coated aluminium. Whichever material is used in extending your existing fence depends on your point of view. Some of the options available are:
Wooden Frame: This is the simplest fence extension solution. Wood frame is cost-friendly and can add at least two feet to your existing fence. Available in lots of designs and styles. The more compact the crisscross of the frame, the more privacy it holds. Get it framed prior to installation for extraordinary longevity.
Vinyl Frame: Enhanced, very decorative and long-lasting, vinyl frame comes in multiple colours and styles, adding a level of privacy. It can be added to any pre-existing brick, concrete, wooden, or vinyl fence to create a contrast. They can easily be installed on existing fences with anchors and screws.
Wood Poly Panels: These heavy-duty poly panels come in different colours and can provide a foot of additional height and privacy.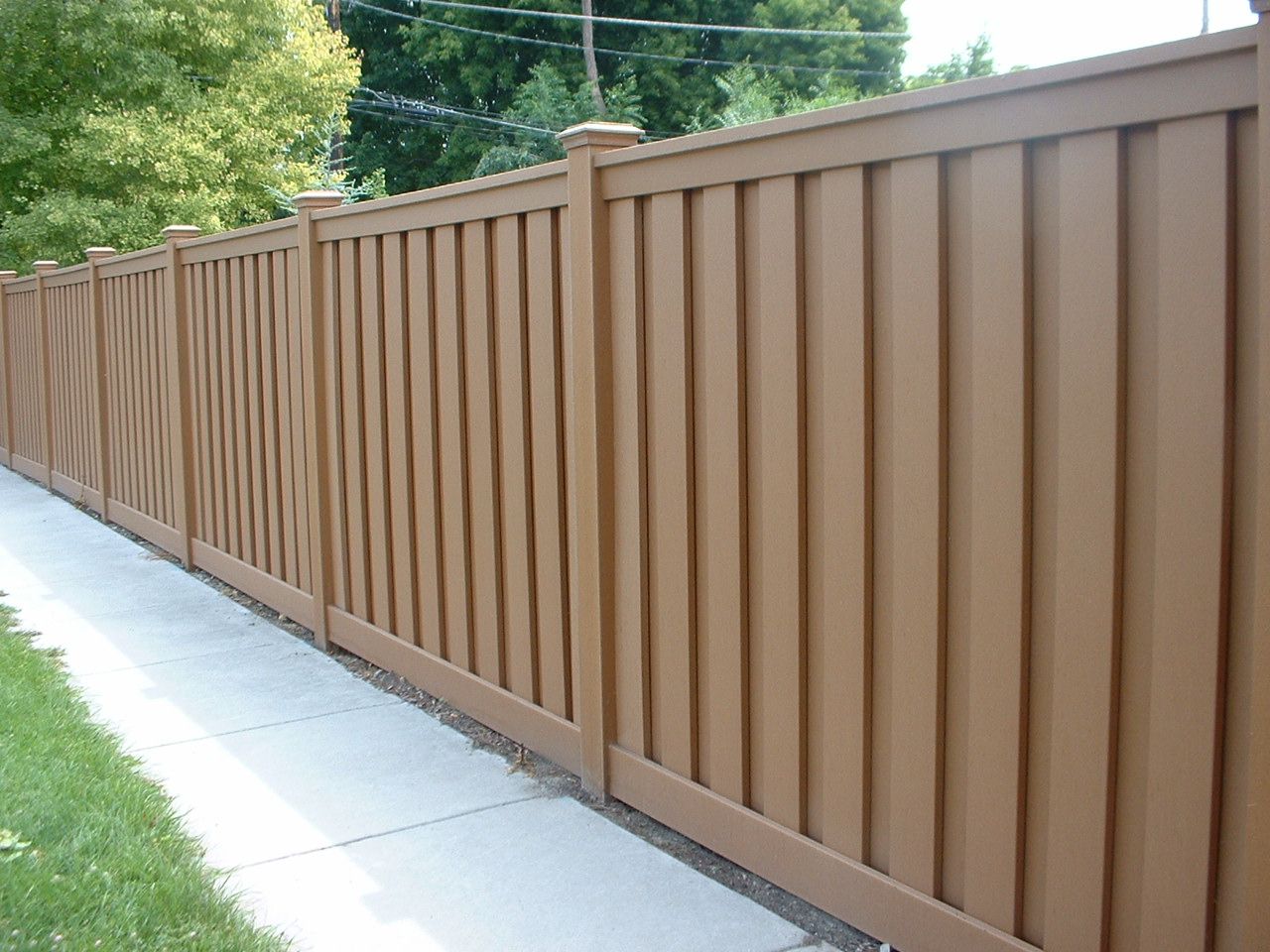 Wrought Iron: They can be installed on top of a wood, stone, or concrete block fence; wrought iron fence extension provides a decorative and elegant look. Innovative designs are available, providing security to your property.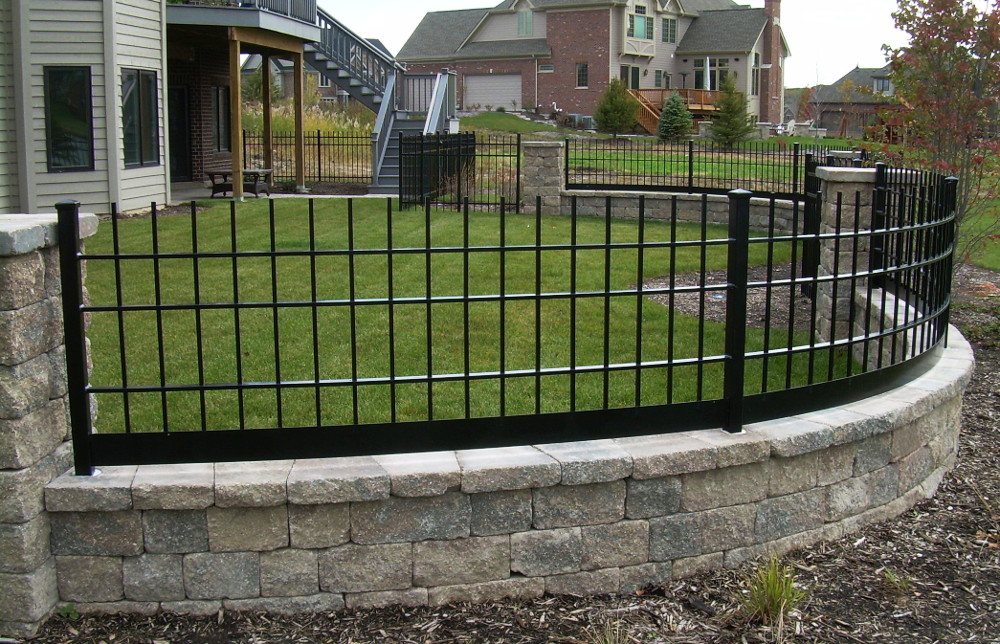 Picket Fencing Extension: It is used as an extension for a lower fence. Very inexpensive, available in both wooden and vinyl finish, giving a distinguished style statement.
Aluminium Extension: They can be used on flat or sloping fences. Ornamental aluminium fence extension can be aesthetically pleasing in addition to your property as it comes in various styles and colours. Maintenance-free, resistant to weather, and environment friendly, the Aluminum fence extensions are the most comfortable to install due to their light weight.
Different Scenarios where Fence Extensions are needed
Fence Extensions are the extensions for your property that can be added for any reason. Fences can be used to protect or divide property to improve the looks. Whatever the reason, plan the Fence Extension installation as per your needs. Here are some reasons why Fence Extension become a necessity
Pets at Home: Keeping your pets in check can often be worrisome, and you cannot expect to be keeping an eye on them every second. Having a fence extension is one way that your pets don't exit your property.
Keeping visitors out: Prevention is better than cure. Securing your premises should be your topmost priority. A fence extension provides the height required to secure your property.
Looking for more Privacy: In today's lifestyle, you are looking for privacy. A fence extension will keep you from being stared at and give you all the privacy you need.
Factors to consider before extending the fence
Home improvement projects can be quick and efficient, especially changes to your existing fence by installing the extension. Key factors that need to be considered before extending the fence:
Reach out to neighbours: Discuss your fencing extension plan with your neighbours. Try to make them understand the need for the fence extension. Follow all the rules and regulations to avoid any disputes. A written agreement should be made where the finished side faces the neighbour's property.
The Fence extension height: Before purchasing your fencing extension, you will decide the perfect height that will give you security and privacy. This height extension should be in accordance with Australian state regulations. Your local council may have their own regulations in place, and you may have to consider them before extending your fence.
What you are looking for: Before having the fence extension, ask yourself what are your reasons for installing one. Privacy, security, keeping the pets in your yard or adding a decorative element to your home exterior. Whatever the purpose, first decide what you are looking for.
Building the Fence Extension the right way: If you are going for the privacy fence, the standard way is for the smooth finished side to face the neighbour or the street. No one will object this way, and your neighbour will appreciate your detailed and comprehensive approach.
Fence Material: Appropriately, a low-maintenance material shall be considered, such as vinyl/ PVC, that gives the look of wood. Other material options include wood, aluminium, steel, wrought iron and bamboo.
Mix it up: If cost is an issue, mix the existing wood fence with a metal extension. Not only does it save the cost, but mixing the material and styles adds interest to the landscape.
Research Yourself: Ask homeowners, neighbourhood associations or municipalities that dictate fencing look, height and materials. Find out whether the installation of the fence extension would require a building permit or not.
Go Green: Layer plantings to form an area where others can't see your house. Please do remember the local building codes and fence rules apply to the planted materials so that they don't overgrow and restrictions are followed.
Costs of Building fence extensions: Know the costs involved before undertaking the fence extension project at your property. The extended fence length, height, and material type are the major factors in the price of a new fence. Budget the manpower cost to it in your cost structure that will provide the approximate project cost.
Hire Professional: Fence extension installation may be a bigger project than you want to take on. Hire licensed companies or individuals to take on this kind of project.
Customised: Incorporate the design of fence extension depending on your home style. Plant a row of green plants and flowers to customise it. You can use a contemporary colour combination while installing the Fence Extension.
Council Regulations and Permits
Adding fence extension is mostly beneficial to both neighbours. If you want to have the extension installed, try to reach a happy agreement by bearing the whole cost by yourself. It will be a friendly agreement with your neighbours, with both parties agreeing to construct the fence extension. If both parties agree that fence extension is required, then you will not need to follow the process of Fencing laws of different councils.
You may need some permission to install the fence extension on your property; you should research and apply to your local council. Generally, you would require a building permit if your fence extension is above two metres.
Maintaining Extended Fences
An extended fence adds security and beauty to your home. If you properly maintain them, they can last to fifteen to twenty years. Just follow these simple steps:
Inspect and repair each year.
Clean your fence every few years
Reseal or paint after cleaning
Repairing Damaged sections.
Proper Vegetation Control
Seasonal care to be undertaken
Conclusion
A cost-effective way of extending the height of your fence is by having the fence extension installed. Providing privacy and peace in your neighbourhood with a decorative solution to your home. All types of fencing extensions are available from hardwood, metal, aluminium, vinyl and PVC, which are competitive in pricing and style. The most comprehensive range of fence extensions is accessible, and it's up to your willingness to choose.
FAQ
Can you put a trellis on top of a two-meter fence?
You would require a planning permit if you want to take a fence extension above a meter fence. Without any permission, you can put up a fence and trellis with a combined height of two meters.
How do I screen out my neighbours?
Install the fence extension to your existing fencing and enjoy an uninterrupted life. Screen your neighbours with having the fence extension coming in various varieties and styles.
Can fence posts be shorter than fences?
It is advised to have posts two feet longer than the height of your fence. The shorter the fence post, more is the damage to the fence.
Do you need the neighbour's permission for the fence extension?
Yes, you would require neighbours' permission to have a fence extension to avoid any legal tussle in future. Talk to your neighbours and install the Fence extension as per your liking and style.