All the places in our homes have their significance. Based on our priorities and requirements, we consider a few spaces more important than the other. One such area of the house that is an integral space is the bathroom which serves a functional utility. We can add a unique style and warmth, converting it into a foundational space by selecting  accessories for bathroom renovations, such as wash basins, stylish taps, toilets, shower heads, storage cabinets and many more items.
Bathroom renovations pattern does not remain similar over the years; it changes over time, as does our taste and preferences. It varies from country to country. However, there are a few universal principles related to bathroom renovations that always stay the same and a few other factors that remain stagnant. This article is a comprehensive list of information on bathroom renovations as a resource, the cost involved, etc. It seems you have decided to change the bathroom ambience and look for bathroom renovations ideas. To guide you better, we will cover various facets of bathroom renovation in this article, including maximising the space, choosing suitable materials, and the estimated costs.
What Are The Reasons To Renovate Your Bathroom?
The first and foremost point to consider is the reason to renovate your bathroom; what do you like about your bathroom, what is your budget, and how much time can you spare on the renovation? Complete bathroom renovations involve innumerable factors and reasons that make the task comparatively easy.
If your house is old, consider a complete bathroom renovation; if you plan to change the style to match the trending designs, even a minor replacement of accessories can do wonders.
Cost-Effective Tips To Remodel The Bathroom
Beautifully Placed Sanitaryware
During remodelling the bathroom, we get an opportunity to reuse the existing fittings or re-enamel them to add character to the complete space without much spending. The trick is to buy spray paint from a hardware shop, especially the  grey hue, as it adds an elegant element to the bathroom. Remodelling seems an effortless task, and it is undoubtedly, but if you think out of box, you may achieve your desired goal with limited time and budget.
Buy Items Yourself
Try to minimise fixing new items. In case you've to, buy it yourself to save some dollars. Others will not do to save cost as much as you would.
Less Plumbing Work
Use the existing plumbing work as much as possible. With a limited budget and time, don't disturb the placement of items as it might demand a change in electrical and plumbing work as well.
How Much Time Will It Take For The Bathroom Renovations?
The time frame to plan a full bathroom renovations depends on a few factors such as, if you are planning it yourself or seeking the guidance of a renovation specialist. If you plan to  renovate bathroom independently, it will consume more time to accumulate ideas, fix the materials and fixtures, and finalise designs. A professional can conclude the work within the specified timeframe and budget mentioned by you.
Different Costs To Renovate The Bathroom Renovation
Apart from the reasons and timeframe to renovate the bathroom, budget is one major factor to consider while thinking of a dream bathroom. Bathroom renovations begin with the basic cost and extend to high-end luxury bathroom renovations ideas.
Basic Renovation Cost
Usually, the basic cost of renovation starts at $26,000. When reshuffling bathroom accessories is impractical, you can replace fixtures such as wash basins, shower heads, taps and toilets, which can make a substantial difference to the space without much hassle.
Medium Range Renovation
Sometimes you would like to change the position of fixtures to generate a stylish design that works well for you. For that, simply replacing the accessories won't work. You will have to spend on electrical and plumbing work, but it's worth it.
For mid-range renovation including new bath fittings, shower, storage vanity, toilets, extractor fans, fancy lights, underfloor heating, towel rail, ceiling paint, tile on the floor and for a metre up the wall, you need to be ready to spend up to $28,000. If you want a complete makeover of the bathroom with tile up to the ceiling and a tiled shower as well, it might cost around $ 35,000.
Luxurious Bathroom Renovations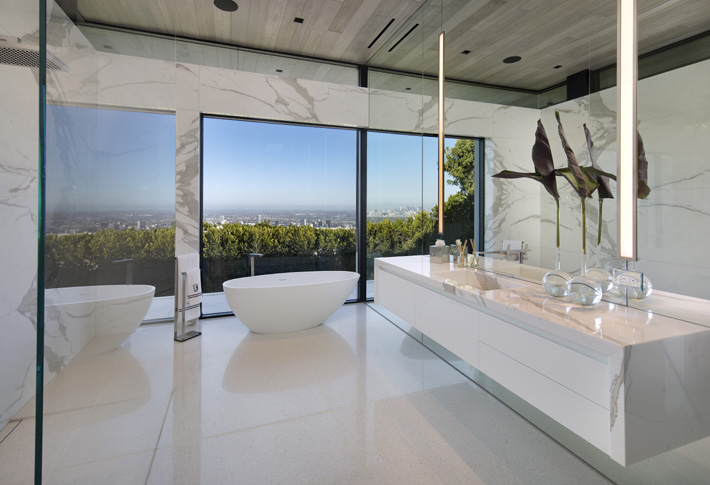 For a luxury bathroom renovation, you may opt for high-end bath fittings for a spa feel to your private space. To add a statement, a claw foot freestanding bath is a fantastic idea to make it a focal point of the bathroom. Some modern and trending smart-home technology will allow you to experience various facets of the bathroom, such as lights and temperature. To add to the high-end fittings, underfloor heating and stone tiles are some of the popular choices. All these might cost up to $ 70,000. Consider this option if you have a significant budget.
Mandatory Expenses
Waterproofing Cost
In Australia, bathroom waterproofing is mandatory, and you have to abide by the Building Code Australia (BCA) and Australian Standard AS3740, which may cost you between $750 to $900.
Points To Consider While Planning Your Bathroom Renovation
Available Space
The first and foremost factor to consider is the total available space. Even if your budget and time allow you, don't fix all the bath fittings under the same roof because it would make the space clumsy. A separate dry and wet area is mandatory for the bathroom, as no one likes to step on the wet floor while brushing their teeth. Due to plumbing design, you will have specific challenges with placing the fittings. If you are confused, seek consultation with a professional.
Bath Fittings
Proper research on the trending fixtures and fittings, comparing their prices with different brands, and concluding will help you save time and money. If you are consulting a specialist, though it will be a pinch to the pocket, you will relax as they'll plan as per your budget, space and layout of the bathroom.
Toilet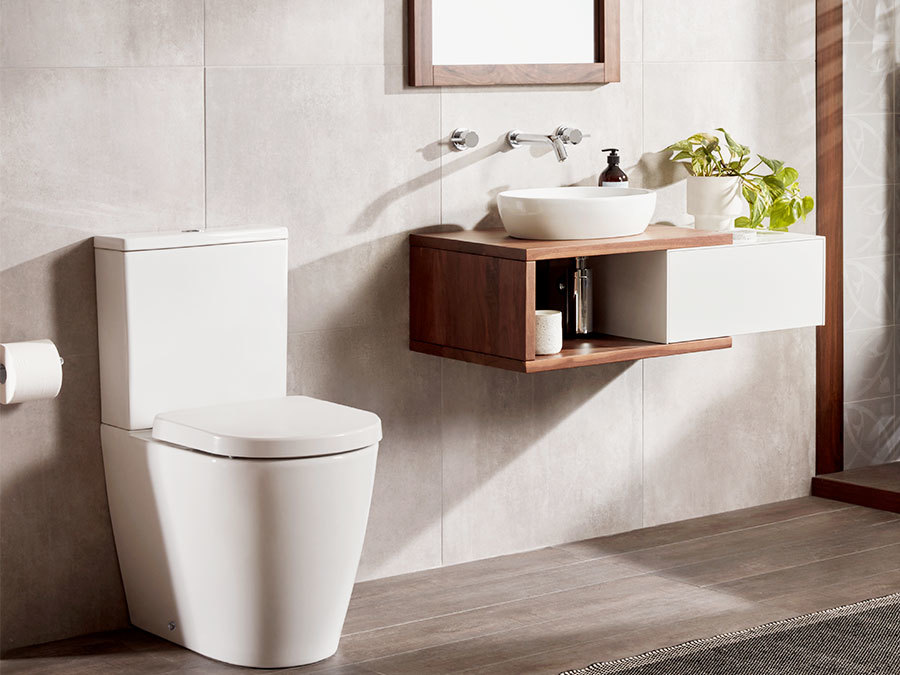 Do you prefer a wall-mounted toilet or a floor-mounted toilet? Where do you prefer the cistern to be fixed? The wall-mounted toilet and cistern look stylish and modern, whereas the floor mounted looks traditional. However, it depends on the layout and budget, apart from your choice and taste.
Shower And Bath
If you have a limited space to fit either of these, go for a shower. If there's no dearth of space, install a stylish and luxurious double shower for a refreshing me moment with yourself.
Tiles
You will have numerous options in colour, designs and textures of tiles. Think about factors affecting the overall ambience of the bathroom before concluding. Never go for multiple colour tiles and designs for one bathroom to avoid an overwhelming appearance. Always avoid slippery tiles despite your urge to have them in your bathroom due to their extraordinary focus. If you want unique texture tiles and not a plain one, a popped-out option is a wise idea to accentuate the look. If your bathroom is spacious, go for large-size tiles and vice-versa. The appearance or its effect doesn't always matter. The feel of it on bare feet and the touch matters more.
Lights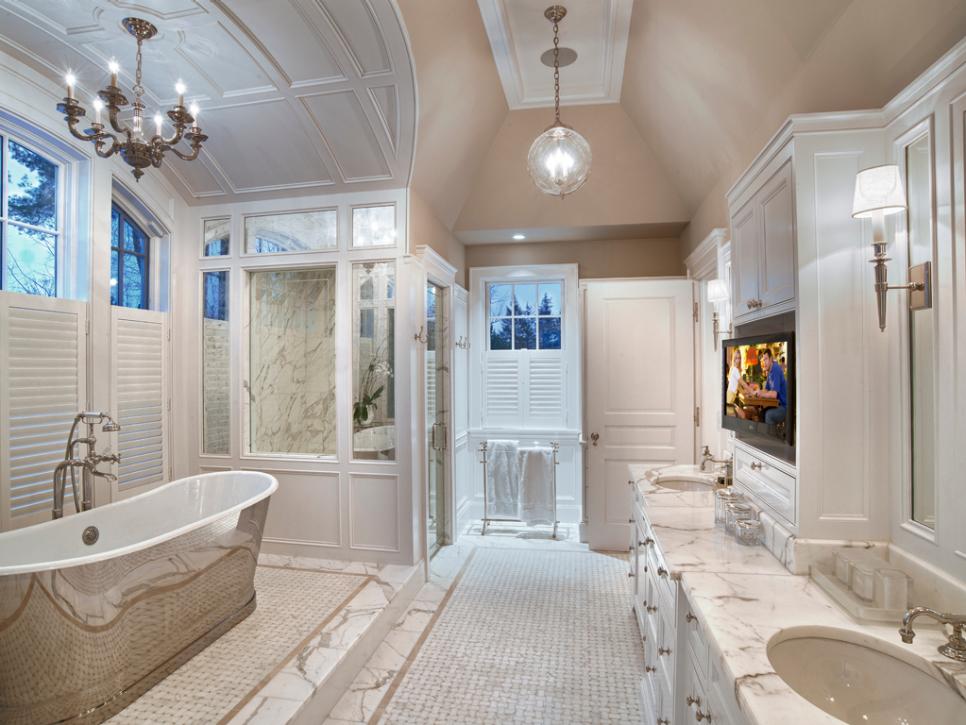 The area above the vanity and sink should be well-lit, and light above the mirror also is much needed. If you don't want a bright bathroom, go for dull spotlights for a soothing and relaxing ambience.
Storage
Many of you might prefer a minimalist design for your bathroom, but consider practicalities, too, as visible items like cosmetics, toiletries, and other bathroom accessories destroy the complete ambience of the space. Less clutter, much better. Think about hanging storage cabinets to place these items.
Avoid These Mistakes
Insufficient space to enter the bathroom when the door opens.
The height of the cabinets should neither be too low nor too high.
Oversized bath blocking the way out of the bathroom.
Insufficient space between the fixtures makes it challenging to move around.
Lousy floor positioning.
Large tiles for small bathroom and vice-versa.
A dated bathroom doesn't need complete repair- mere tile and fittings repair will also work. Look around the space to see what you already have in the existing bathroom, then decide on the repair project. Ask yourself if you aim for an evergreen style with an importance on functionality or a style that changes frequently. Bathroom design and style should be consistent with the other area of the house. I hope this article helped you decide on the bathroom renovations!
FAQs
What Is The Average Cost Of A Bathroom Renovation In Australia?
It depends on the reason for the renovation, budget, size of the space and time you can spare for renovation. Reasons include if you want to remodel the bathroom of your own house or increase the rental income on the property bought for investment. Before beginning the work, calculate the total cost involved in the renovation. A small bathroom may cost $6000 for budget renovation, whereas a significant renovation may cost $25,000 or more, depending on the fittings selected.
How Much Should You Spend On A Bathroom Renovation?
What you spend on bathroom renovations depends on your requirements, the property's worth, the space's size and many more factors. You must follow a more practical approach for a family home with more members than the nuclear family of two or three. It's complex to balance what you can afford to spend and what you want for your private space.